Experience Overview
Tastings included
Enjoy a drop with the guy who made it
Learn about the brewing process
Brewmaster to guide the tour
A brew to satisfy everyman's cravings
Sit back, relax and sink some beers
Consider it the warm up for a big night
Get a Quote
Craft Beer Tasting Melbourne
Destination: Melbourne
Beer is versatile. Beer is a classic. Beer is your best friend (don't worry, we won't let your Missus know). At Wicked Bucks we know that drink a below average beer is the adult equivalent of losing your balloon. That's why we're going to take you to the homes of Melbourne's best beers. You read that right. HOMES. Not just one. We'll take you on a Craft Beer Tasting tour of the city. The perfect opportunity to taste a range of Melbourne craft brews. Has to be on our list of top bucks party ideas Melbourne has on offer.
Name the most iconic pairing in your life…You and beer? That's what we thought too. On a Craft Beer Tasting Tour will sip your way around the city with your greatest companions (oh and your mates too). Melbourne pubs are an integral part of the city's culture, bolstered by quality brews, and more recently, a massive craft beer movement. This private tour won't just give you a taste of some gold liquid magic, it will also take you behind the scenes to where the magic happens. By the end of the day, you'll be all about fitness. Fit'ness whole beer in your belly.
MOST POPULAR MELBOURNE PACKAGE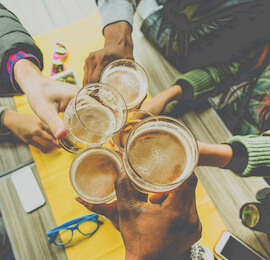 Melbourne Beers Steak and Tits Party Package
From $280.00 per person
Brewery tour
Food and drink package
Return transport to the brewery
3hr dinner at Melbournes best lingerie restaurant
3hr drink package included at restaurant
Entry to a leading Stripclub
Detailed bucks Itinerary
Personal event planner
Check this package out!
View all packages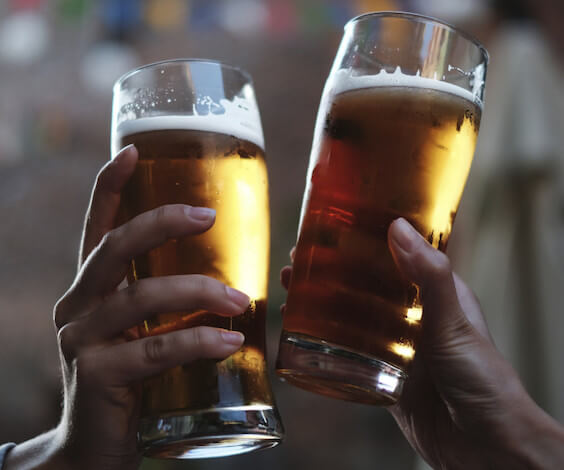 Bucks Beer Tasting Information
5 Reasons to go Beer Tasting in Melbourne
In Melbourne, neon lights and long lines can sometimes lead you astray. Finding the very best of what is on offer often requires a little advanced planning. On a Craft Beer Tasting Tour all you need to do is say the word and we'll make it happen.
Considering the country's British roots, having a beer with your mates is as integral to Australian culture as surfing and a proper sunburn. If you're visiting the country for your Bachelor Party in Melbourne, there is no better way to embrace the lifestyle than with a Beer Tasting tour.
As beer nerds know, the phrase "you tasted one beer, you've tasted them all" couldn't be further from the truth. From sweet and fruity to heavy and dark, our tour will give you a taste of the best this city has to offer.
It's a full day of drinking beer with your best buddies. Do we really need to say anymore?
What better way to kick start your night? After a day spent drinking some top notch brews, you'll be ready to hit the town and cut shapes all night long.
Read More: Top Things to do in Melbourne | Melbourne Bucks Party Ideas | Melbourne Bucks Party Accommodation | Melbourne Bucks Party Packages | Melbourne Strip Clubs | Melbourne Attractions | Bucks Party Games
Other Popular Melbourne Bucks Activities
Browse our customer reviews
5 rating from Google Reviews
Learn More
I got tasked with the awesome duty of best man. I came across the Hangover package at Wicked bucks in the Gold Coast, with hummer, strippers, poker, pub crawl and sub penthouse. A big thanks to the Rachael who made this bucks the one that will never be beaten.
- Ben Calder