Experience Overview
Heated competition
Powerful karts
Safety equipment to ensure the Buck gets back to the missus safely
Conquer the course
Hairpins and sweepers to challenge every driver
Mario Kart has nothing on this
Who will be the fastest on the track?
Get a Quote
Go-Karting Melbourne Bucks Day Party Idea
Destination: MELBOURNE
Don your best red cap and twirl that moustache, because today we're calling you "Mario". Go Karting is destined to bring out your inner competitive streak and is the perfect bonding experience for your Bucks Party. Once you get going, you'll be slamming (your accelerator) all day long. Hands down would be one of the top 3 Melbourne bucks party ideas around.
 Lube her up and give her the full service, this is going to be the ride of a lifetime. Feel your heart pumping as you start off slow and get a feel for how she moves.
Once you hit that first bend, bang it down hard and really get her going. This high performance go karting machine can take what you've got. While you're comparing your lap count and speed with your mates, remember that your results will separate the boys from the men.  
But if you don't take her home to the podium on the first ride, don't worry there's plenty more laps to be won.
MOST POPULAR MELBOURNE PACKAGE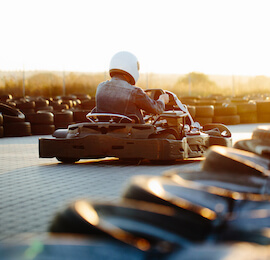 Melbourne Bucks Go Kart Attack Party Package
From $315.00 per person
Go Karting Bucks Challenge
Average 50-60 laps each
Laser tag & sumo wrestling included
Return coach transfers
3hr dinner at Melbournes best lingerie restaurant
3hr drink package included at restaurant
Entry to a leading Stripclub
Detailed Bucks Itinerary
Personal Event Planner
Check this package out!
View all packages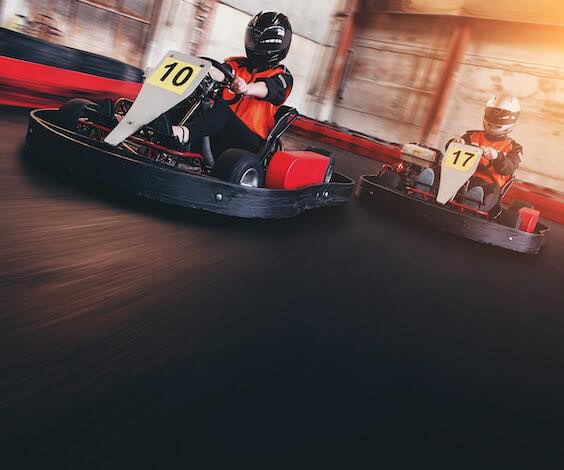 BUCKS GO-KARTING INFORMATION
5 Reasons to choose Go-Karting in Melbourne
These machines have really got some junk in the trunk. You'll be flying around the track at some pretty high speeds and taking those corners like a pro. This is not for the faint hearted.
Who doesn't love a bit of healthy competition? While Wicked Bucks can promise anything but bragging rights for the winners, we think that's pretty good already.
Boys and their toys. You're never too old to play with cars. These ones might go a little faster and be a little louder than your old matchbox cars but with the provided helmet and regular Go-Kart servicing, you'll be safe AND a style icon. SCORE.
It's like video gaming but IRL. Every guy loves having a crack on the XBOX and Mario is an all time favourite. Melbourne Go Karting is the next best thing, and your Missus won't even be nagging you to stop playing and start taking out the bins. It's a win-win situation.
This is one ride where no one will complain that you're going too quick
Read More: Top Things to do in Melbourne | Melbourne Bucks Party Ideas | Melbourne Bucks Party Accommodation | Melbourne Bucks Party Packages | Melbourne Strip Clubs | Melbourne Attractions | Bucks Party Games
OTHER POPULAR MELBOURNE BUCKS ACTIVITIES
Browse our customer reviews
5 rating from Google Reviews
Learn More
I got tasked with the awesome duty of best man. I came across the Hangover package at Wicked bucks in the Gold Coast, with hummer, strippers, poker, pub crawl and sub penthouse. A big thanks to the Rachael who made this bucks the one that will never be beaten.
- Ben Calder