Experience Overview
Top quality equipment
Onsite bar
Great atmosphere
Beat the Buck
Run a tournament
Wifi and surround sound
CBD location
Get a Quote
Bucks Pool Parlour Melbourne
Destination: Melbourne
If you're wanting to get your game face on and compare your ball technique to your buddy's, look no further. We have the ultimate bucks activity for you.
This pool parlour, is the perfect spot to grab a cold one and a game of the good stuff at any time of the day or night. You'll be going head to head with your mates to see who can hit the most holes.
It's your one stop shop for ball action. Get in touch with your specialist bucks activity planners for a custom package or check out our Melbourne bucks party packages.
Whether you consider yourself a complete pro or you have no idea which way round to hold the stick (or the cue, whatever you prefer to cool it), pool is always a hoot, regardless of your ability.
This is no pint and table in the back of a dingy pub though. With a number of tables to choose from, a bar boasting a variety of different craft beers and the best looking balls you've ever played with, your night out has never looked better.  After a few cold beers and a belly full of dude food, no one will care or remember how bad your balls skills were.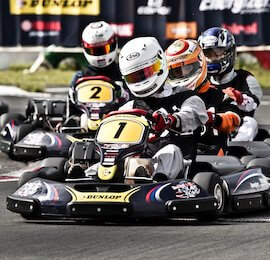 Melbourne Bucks Go Karts Brews Babes Party Package
From $320.00 per person
Return transport to the brewery
Go Karting Bucks Challenge
Average 50-60 laps each
Laser tag, sumo wrestling & bucking bull
Brewery tour
Games and activities
Steak and chips meal
1.5 hour drinks package
Entry to a leading Stripclub
Detailed Bucks Itinerary
Personal Event Planner
Check this package out!
View all packages
Bucks Pool Parlour Information
5 Reasons to go to a Pool Parlour in Melbourne
Pool is a game that can cater to all audiences and skill-levels, it makes for an evening of top-notch entertainment for anyone.
If your methods and sneaky tricks aren't proving successful, the atmosphere is still great to share a couple (or 10) beers with your mates. You can stand on the side line and cheer when they score or more likely, laugh when they miss.
Playing pool reminds us of when we were kids and we spent our weekends playing in the gaming arcades. It's a flashback to a great time in life – mostly because Mum still paid for everything back then. Who doesn't love a trip down memory lane?
Every guy loves prodding at balls, don't they? This is one of the few (if only) times that it is socially acceptable to play with balls in public and you won't even get arrested. What a dream come true!
The art of winning pool is in your position. You'll need to limber up and get creative to whip out your winning positions. Wait until the Missus hears about this – you'll be reaping the rewards for months to come.
Read More: Top Things to do in Melbourne | Melbourne Bucks Party Ideas | Melbourne Bucks Party Accommodation | Melbourne Bucks Party Packages | Melbourne Strip Clubs | Melbourne Attractions | Bucks Party Games
Other Popular Melbourne Bucks Activities
Browse our customer reviews
4.8 rating from Google Reviews
Learn More
I got tasked with the awesome duty of best man. I came across the Hangover package at Wicked bucks in the Gold Coast, with hummer, strippers, poker, pub crawl and sub penthouse. A big thanks to the Rachael who made this bucks the one that will never be beaten.
- Ben Calder