Experience Overview
Ready, aim, fire!
Technique tutorials with expert instructors
Thrill of shooting a loaded weapon
Mini games and tournaments
Guns and equipment all included
Rip on that mate that couldn't hit a target (there's always one)
Are you a sharp shooter?
Get a Quote
Bucks Clay Pigeon Shooting Melbourne
Destination: Melbourne
If you've never dreamt of living a day in the life of James Bond than you're either lying or you're lying. Let Wicked Bucks give you a once in a lifetime shot to take aim and blow your mates away, 007 style. Clay Pigeon Shooting is the best bang you can get fully clothed. There's nothing a woman loves more than a uniformed man. You can experience the armed and uniformed lifestyle, without the dress code. Fully armed and loaded with ammo, we'll let you loose (on a string of clay pigeons).  
Let's just say this is one of the only Melbourne bucks party ideas that lets you go out with a bang! Put your money where your mouth is and get ready to aim, fire and cop shit from your mates if you miss the target. Every guy loves some healthy competition and this is the type of game that will separate the men from the little boys. Wicked Bucks can't promise anything more than bragging rights for the winners but just think about the pick up line you can use later that night!
MOST POPULAR MELBOURNE PACKAGE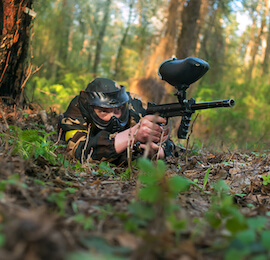 Melbourne Bucks Paintball and Party Package
From $235.00 per person
2.5 hour of Paintball Skirmish
400 paintballs, gun, goggles & field action
Return coach transfers
In room party
2x topless waitresses
Entry to leading bucks nightclub
Private mezzanine level for your group
$500 bar tab
Detailed Bucks itinerary
Personal Event Planner
Check this package out!
View all packages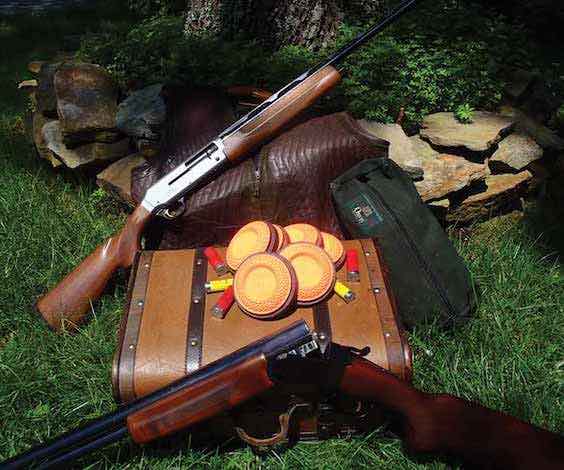 Bucks Clay Shooting Information
5 Reasons to go Clay Pigeon Shooting in Melbourne
You can safely participate in this activity knowing that your Missus' Dad will probably never be let loose with a firearm in your vicinity again. Let his one and only opportunity be under the watchful eye of the Clay Shooting experts.
Nothing compares to the sound and feeling of shooting a real life gun. It'll definitely be the most exhilarating bang of your life – Don't let your Missus know that it's all downhill from here.
It's an age old fact, every guy loves his toys. Men have been playing with weapons since the stone age. Even if you've never tried Clay Shooting, it's in your DNA to love it.
Your Clay Shooting session will be a private affair so that only your nearest and dearest mates can hold you up as the laughing stock when you miss the target. What happens at gun club, stays at gun club. Right?
What better way to kick start a big night than by getting the adrenaline pumping and the good vibes flowing? You're guaranteed to have a banger of a night on the town after the inevitable win you'll take home.
Read More: Top Things to do in Melbourne | Melbourne Bucks Party Ideas | Melbourne Bucks Party Accommodation | Melbourne Bucks Party Packages | Melbourne Strip Clubs | Melbourne Attractions | Bucks Party Games
Other Melbourne Activities
Browse our customer reviews
5 rating from Google Reviews
Learn More
I got tasked with the awesome duty of best man. I came across the Hangover package at Wicked bucks in the Gold Coast, with hummer, strippers, poker, pub crawl and sub penthouse. A big thanks to the Rachael who made this bucks the one that will never be beaten.
- Ben Calder