Experience Overview
Whack your balls into the hole
Great way to get into the swing of things
Gold club and cart hire
9 or 18 holes options
Bit of competitive rivalry to kick start the bucks weekend
Bar onsite
Time to par-tee!
Get a Quote
Bucks Golf Day Melbourne
Destination: Melbourne
Whether you bang it hard or slip it in slowly, a game of golf has something for everyone. We suggest you gather your crew STAT because our Melbourne bucks golf day is going to be the best ball action you can find fully clothed. Just remember, it's all in the hips. Hence this is one of the more manly bucks party ideas Melbourne has on offer. Holey moley. Those might be the first words to slip out when you lay your eyes on this beauty. 
We've found the mother of all golf courses, and she's yours for the taking. We'll kit you out with all the gear, so you and the boys can spend some quality ball time together. Even if you've never picked up a golf club in your life, we promise this day will be totally above par. When you've finished practicing your position and playing with balls, you'll be all limbered up to hit the nightlife and strip joints. Let's just say that you will have a bachelor party in Melbourne to be remembered for the ages.
MOST POPULAR MELBOURNE PACKAGE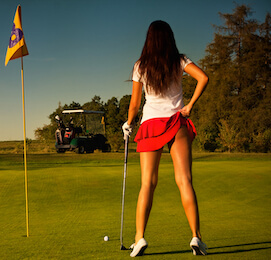 Melbourne Bucks Golf Party Package
From $300.00 per person
1x night accommodation
Return transfers
9 Holes of golf
Lunch, and beverage included
2x Golf bunnies
Entry to a leading Melbourne stripclub
Detailed Bucks Itinerary
Personal Event Planner
Check this package out!
View all packages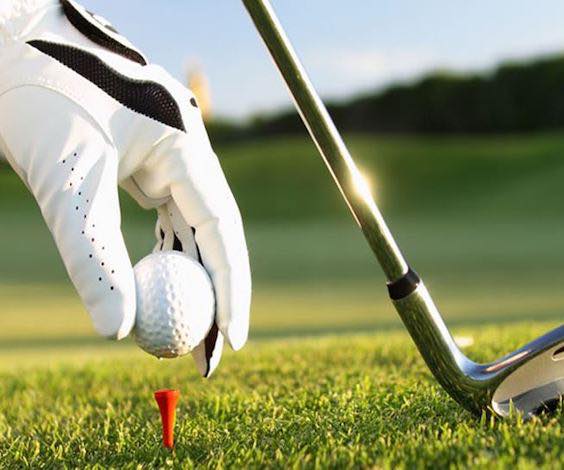 Bucks Golf Day Information
5 Reasons to do a Bucks Golf Day in Melbourne
When else are you going to have the opportunity to go for a swing of golf on a Sunday without being nagged to stay home and do housework?
Every guy loves a bit of competition. This is the sort of game that seperates the boys from the men, so you're going to want to take a good swing. We can't promise anything more than bragging rights for the winners, but isn't that what it's all about?
We hear "I'm a pro golfer" is a pretty tried and tested pick up line. If you can't win some hearts in the bar afterwards, then it might be time to give up.
This is the perfect bonding session. You can do the lazy-man trick and hire a buggy to get between the holes, or you can take your time to enjoy the stroll and bond with your mates. You're guaranteed to leave with a bromance that rivals the cast of The Hangover.
Boys, Beers and Balls. It's pretty much the recipe to success. Just don't forget to add the sexy golf bunnies for the extra views.
Read More: Top Things to do in Melbourne | Melbourne Bucks Party Ideas | Melbourne Bucks Party Accommodation | Melbourne Bucks Party Packages | Melbourne Strip Clubs | Melbourne Attractions | Bucks Party Games
Other Popular Melbourne Bucks Activities
Browse our customer reviews
5 rating from Google Reviews
Learn More
I got tasked with the awesome duty of best man. I came across the Hangover package at Wicked bucks in the Gold Coast, with hummer, strippers, poker, pub crawl and sub penthouse. A big thanks to the Rachael who made this bucks the one that will never be beaten.
- Ben Calder