Tequila Tasting Melbourne Bucks Idea
We've got the recipe to happiness. It's a simple as 1 tequila, 2 tequila, 3 tequila, more! Wicked Bucks is here to give you the ultimate shot of good vibes and better times.
As you taste world class tequila, you'll look better than ever. Trust us, tequila never lies. You might know it as as tequila, but we prefer to call Happy Juice. It's the stuff of uni parties and killer hangovers.
But Wicked Bucks will promise you an experience far superior to a night in the college bar. Whether you take it on the rocks, as a shot, swirled in a cocktail or straight from the bottle, Tequila is every man's best friend.
After your tour of Melbourne's finest distilleries, you'll be throwing around terms like "floral notes", "layers of complexity" and "hints of caramel" to describe a drink you once only associated with salt and lemon. It's the best slam(mer) you can have fully clothed.
Experience Overview
Mix it in a margarita or take a shot
Make your bucks a night not to remember
Tastings included
Shot your tequila with the man who made it
Learn about the distillery process
Pinch of salt and wedge of lime provided
One tequila, two tequila, three tequila, floor
Get a Quote
Call for Info
5 Reasons to go Tequila Tasting in Melbourne
The first thing that probably comes to mind when you think of tequila is a big night of cheap, bottom-shelf shots in college that brought a morning filled with regret. We think you're doing it all wrong. Let Wicked Bucks show you how real men take their tequila.
Tequila gets everyone buzzing. It's the perfect way to kick off your night and sets the standard for the ultimate night to follow.
These tequila bars aren't your standard run of the mill quality. There are so many types and styles of the liquor, your biggest struggle will be choosing which one to start with.
Got a few members of the crew that haven't met before or aren't quite as tight as everyone else? Never fear, tequila is the ultimate social lubricant. You'll finish the night with a relationship stronger than your Missus and her unnecessary cushions.
Another name for tequila is liquid confidence. All the single men at your Bucks Party will be thanking you all night.
Read More: Top Things to do in Melbourne | Melbourne Bucks Party Ideas | Melbourne Bucks Party Accommodation | Melbourne Bucks Party Packages | Melbourne Strip Clubs | Melbourne Attractions | Bucks Party Games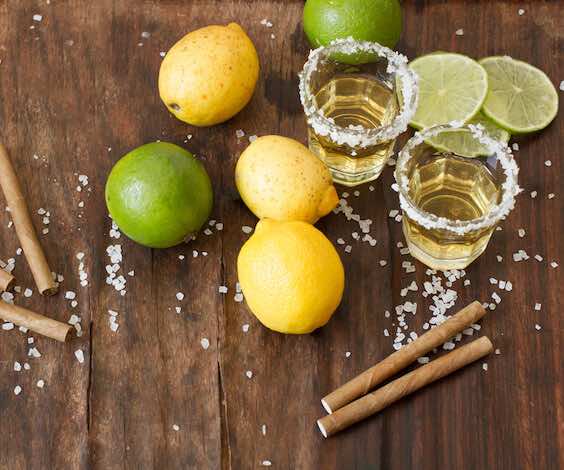 Making the most of your Tequila Tasting in Melbourne
Weird dance moves, retro bars and and an abundance of cuisines to choose from. No, we're not reading your dreams. This is Melbourne. Whether it's relaxing, dining, people watching or shopping, Melbourne seems to have everything you need and everything you didn't know you need.
The colorful and artistic heritage environment is so unique that the city even invented its own dance move. The Melbourne Shuffle, also known as Rocking, is a rave and club dance-style that was born when you were running around in a nappy and it involves fast heel-and-toe action. If cutting shapes isn't your style, the back alleyways are a safe place to hang out.
These organic laneways will tick all your shopping, dining, people-watching boxes. On that note, Melbourne is a place where eating is more than just a meal, it's a way a life. From fusion restaurants, fine dining and food truck precinct, to ice creameries and late night souvlakis, the city is a melting pot of cuisines.
If you're not already on board to book your Melbourne Bucks Party, we've got more for you. We've scouted the city to round up the best activities on offer. A couple of options include:
Day Drinking: It's a staple activity of almost every Bucks Party. Nothing beats the joy of sinking a few cold ones with the boys. Let us take you one step further and transport you to where all the magic happens – A Brewery Tour. You're guaranteed to get the head of your dreams.
Melbourne Paintball Skirmish: Let Wicked Bucks pick you up, deck you out, drop you off in a field and let you fend for yourself. Paintball Skirmish is the ultimate ball action that will leave you bruised, panting but screaming for more. Who could say no to that?