Experience Overview
Balls included
Green hire
Bar onsite
Relaxed competition
Sink some beers barefoot with the boys
No better way to ease into a big night
Day drinking at its finest
Get a Quote
Bucks Barefoot Bowls Melbourne
Destination: Melbourne
There was a point in time where Australian greens were dominated by napisan-white clad retirees. Now these venues have been taken over by a younger and barefoot generation who are comparing balls while they sink beers.
How is that for a combo?! Barefoot Bowls is the ultimate day and the best ball action you'll ever have. They say a dog is a man's best friend but that's where they're wrong. Everyone knows that balls are every dude's pride and joy.
Wicked Bucks is giving you the opportunity to whip your balls out in broad daylight and let the grass tickle them – It's the secret to why your Grandad is always so happy.
When you've finished sipping on shandy's (hold the lemonade) and you're a little tired from all the action, we'll get you going again with every man's second love – a BBQ. Call your mates and get ready to hit the green, there's no better way to spend your arvo.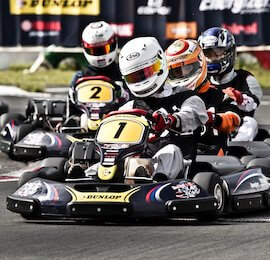 Melbourne Bucks Go Karts Brews Babes Party Package
From $320.00 per person
Return transport to the brewery
Go Karting Bucks Challenge
Average 50-60 laps each
Laser tag, sumo wrestling & bucking bull
Brewery tour
Games and activities
Steak and chips meal
1.5 hour drinks package
Entry to a leading Stripclub
Detailed Bucks Itinerary
Personal Event Planner
Check this package out!
View all packages
Bucks Barefoot Bowls Information
5 Reasons to do Barefoot Bowls in Melbourne
It works like clockwork. You get back from a big holiday and before you've even had a chance you unpack your suitcase, your Grandparents are calling to ask all the nitty-gritty questions about your time away. Your Bucks Party will be no different however it's unlikely that you'll have many G(randparent)-rated stories to share. After a day of Barefoot Bowls, you'll not only have something your Nana will appreciate, it might even score you some extra brownie points.
Melbourne's Barefoot Bowls Institutions are situated in some pretty magical locations. Whilst you're getting your balls as close to your mates' as you can, you'll have a pretty speccy view of the city. It's bound to be a "hows the serenity?" moment.
Melbourne might be known for it's four-seasons-in-a-day weather but when this city turns it on, it really turns it on. There is no better way to enjoy a balmy summer arvo, than being under the glistening blue sky on the Greens.
Let's face it, everyone likes a bit of competition but no one likes losing. Let your inner competitive streak run wild and set your mates head to head in a bowls tournament. We can't promise much more than bragging rights for the winners but isn't that the best part of taking home the top prize anyway?
These Greens aren't just a strip of grass in timbuktu. We've hand selected the city's best clubs and ensured they're all fit out with a fully-stocked bar. You won't go thirsty on our watch.
Read More: Top Things to do in Melbourne | Melbourne Bucks Party Ideas | Melbourne Bucks Party Accommodation | Melbourne Bucks Party Packages | Melbourne Strip Clubs | Melbourne Attractions | Bucks Party Games
Other Popular Melbourne Bucks Activities
Browse our customer reviews
4.8 rating from Google Reviews
Learn More
I got tasked with the awesome duty of best man. I came across the Hangover package at Wicked bucks in the Gold Coast, with hummer, strippers, poker, pub crawl and sub penthouse. A big thanks to the Rachael who made this bucks the one that will never be beaten.
- Ben Calder