In Room Poker Party Melbourne Bucks Party Idea
The cards are stacked in your favour because we have the ultimate bachelor party for you with our bucks in room poker party. From teaching the basics for beginners to keeping an eye on the card counters of the group, a bucks poker night will have you feeling like a King. Is there any better way to lose money than to sit around playing cards with the boys on a Saturday night? We think so.
 Choose from a high-rollers or in-room poker tournament, and we'll through in a lingerie clad angel; she comes complete with cards, chips and tits. While you practice your poker face at the table, your extra special waitress will keep your stomach full and your glass fuller. It may not be Vegas but the same rules apply. What happens at a Bucks Poker Night, stays at a Bucks Poker Night.
Experience Overview
Get your poker face on
Sure to attract a full house
Authentic casino equipment
Professional croupiers
Option to include girls
Recreate the casino experience
You'll be all in
Get a Quote
Call for Info
5 Reasons to have a In Room Poker Tournament in Melbourne
We are the Jack of all Spades. If you're after the 007, A-list experience, we have a high-rollers option for you. If you're looking to kick back in the comfort of your hotel, we can bring the tournament to you. Whatever you're after, Wicked Bucks will make sure you have an ace night.
There's nothing like a bit of healthy competition. Boys will be boys, and that means you're never too old for a game of cards.
It's the perfect bonding experience. You won't just be feeling like James Bond after a Bucks Poker night, but you'll be leaving with a bromance that rivals The Hangover cast.
Your topless waitress is here to help. Although her curves may be a little distracting, she's may just be your lucky charm who'll make that inevitable win that much sweeter.
Who needs a trip to Vegas when Melbourne can offer everything your heart desires.
Read More: Top Things to do in Melbourne | Melbourne Bucks Party Ideas | Melbourne Bucks Party Accommodation | Melbourne Bucks Party Packages | Melbourne Strip Clubs | Melbourne Attractions | Bucks Party Games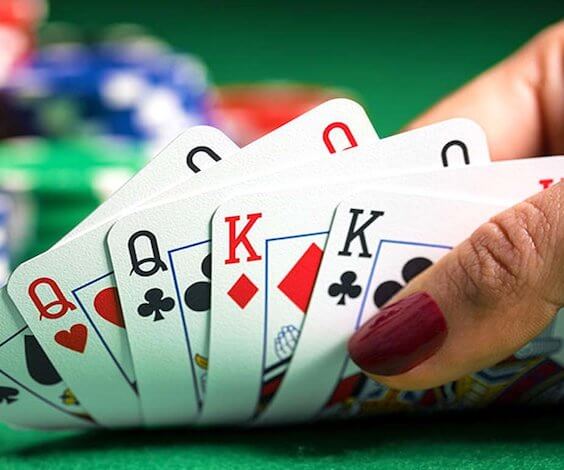 Making the most of your Poker Night in Melbourne
Bucks Parties are precious. It's a glorious time in your life. Days devoid of responsibility and screaming with possibility. Luckily, Melbourne is a city that knows how to live. With 9,990 square kilometres to explore, we can guarantee you won't be spending your days indoors binge-watching your latest Netflix addiction.
Instead, you'll be bar hopping your way through the inner city, feasting your way through fresh produce markets, satisfying your inner adrenaline junkie or causing enough rucus to qualify for the next Hangover sequel. Wicked Bucks has done the hard yards to round up the city's best offerings so that you can kick back, relax and celebrate your Buck's final days of freedom.
A few of our picks include:
Melbourne Go Karting: Has anyone ever told you that you look like Mario? No? Oh that's weird because we think you're the perfect fit for our new Go-Karting track. While you're zipping around the track, you'll feel like you're racing down Rainbow Road, trying to avoid banana peels.
Melbourne Race Day: As the Home of the "Race that Stops the Nation", the horse racing scene is the Jewel in Melbourne's floral crown. Year round, the tracks transform into a riot of colour, with headbands and hemlines competing against stilettos and suits for our attention. This is your perfect opportunity to check out some good looking phillies (oh, and don't forget check out the horses too)
Melbourne Deep Sea Fishing: The deeper you go, the fishier it is. With a Deep Sea Fishing trip, we can supply all the gear so that even if you've got no idea, you can hook a keeper.