Brewery Tour Perth Bucks Party Idea
Keen on imbibing in some delicious, hoppy goodness? You aren't alone, by any stretch! Beer is one of Australia's favourite tipples, and those being brewed in Perth are renowned both domestically and around the world. Get up close and personal with the brewing process on this brewery tour, before sampling them at the onsite bar. The perfect start to your night of debauchery!
This renowned brewery breeds these tasty bevvies, and the brewmaster is the artiste. But this tour is not all about sinking piss – it is time that you learned a bit more about the brewing process and how your favourite drinks are put together. Tour this renowned facility and learn more about how the process works! All your rides are covered, so no stress about organising group transit. And of course, you will be sampling heartily when you finish up, in the onsite bar, which also puts together some primo eats. Cheers!
Experience Overview
Transfer between venues
Tasting with brewmaster
Pub Lunch
Guided tour
Insight into brewing process
Delicious craft beer
Local drop
Get a Quote
Call for Info
5 Reasons go on a Brewery Tour in Perth
Become part of a grand tradition. Did you know that we can trace beer back nearly five thousand years, to ancient Mesopotamia? Go ahead, look up where that is.
It's tasty as hell. Need any more reason that that? Yeah nah.
It is a well-known fact that fresh beers are the very tastiest. This stuff is, comparatively, in its absolute prime!
Perth provides the sun, the salty air, and the temperatures that are known to make beer taste even a little bit better.
With your Buck about to walk the proverbial plank, it is high time that you all raised a glass to his fleeting freedom. Maybe an impromptu speech? Speech! Speech!
Read More: Things to do in Perth | Perth Bucks Ideas | Perth Bucks Accommodation | Perth Bucks Packages | Bucks Party Games | Perth Costume Shops | Perth Nightclubs | Perth Strip Clubs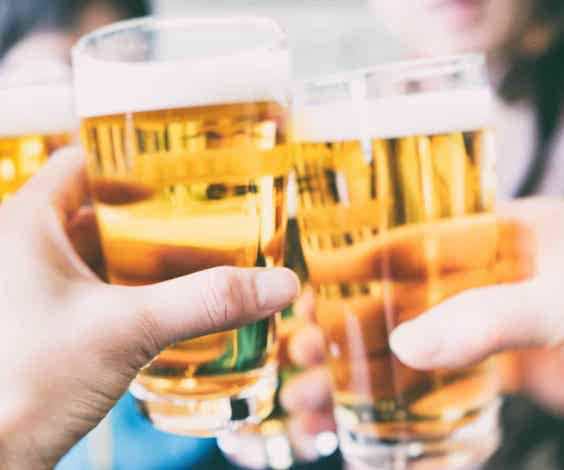 Making the most of your Brewery Tour in Perth
A brewery tour in the lovely capital of Western Australia puts you in striking distance of a huge host of possibilities for a truly debaucherous time alongside your Buck and your boys. What else could you expect? This is the city that served as the seat for the Emu Wars! Anywhere that is willing to lug heavy weaponry in to the bush to do battle against a lineup of pitiless birds doubtlessly knows how to throw a proper party, and Wicked Bucks is here to set you up.
So what's on your docket? What is the vibe among the group? Because at Wicked Bucks, we are experts at crafting a Perth Bucks party that suits any crew, their level of energy, and their preferences.
Here's a quick highlight reel, by no means an exhaustive one:
Deep sea fishing: Have you got a strong stomach? A taste for adventure? The waters offshore play host to a variety of game species, you could be going home with a true tale of the ocean to share with your mates.
Maybe not the strongest stomachs in your group? That's understandable. Luckily, the Swan River cruise can fulfil your pirate fantasies, without obliging you to cope with Indian Ocean ground swells.
Prefer to stay terrestrial? Get in to some go-karting! Get the boys revved up, geared up, and take to the track, where you will do battle in a set of high-powered go karts. Qualify for your grid position, and punch that throttle!
Why not get the lads together for a bit of poker? A professional poker table, and a lovely dealer, can keep the cards flying while you enjoy a few cheeky ones. And did we mention that she'll be topless?
No time like the present, lads – the city of Perth and Wicked Bucks are ready to put on a party that befits the occasion! Contact your party planner at Wicked Bucks, and let us put together a killer Bucks party for you and the whole crew. Bottoms up!