Day at Races Perth Bucks Party Idea
A Day at the Races is the Perth bucks party idea for you, if you are keen on – well – a day at the races! This package sees all your transport covered, entry, a welcome drink, and your own bet book all comped. You will dress to the nines and put some money down, with a drink in hand and your heart in your throat. Not a bad way to set the mood for a Bucks party! Definetly one of the more stylish Perth bucks party ideas.
It doesn't need to be the race that stops a nation to stop your heart! A Day at the Races brings with it all of the perks and fun of the Melbourne Cup, put together in to one epic experience that sees you and the boys dress up, get ferried to the track, and placed trackside to those pounding hoofs. With a drink in your hand, choose your favourite – and get ready to be elated!
Experience Overview
Check out some fillies (oh, and some horses too)
General admission
Punters delight
Suit up
Thoroughbred racing
A day trackside
Live entertainment
Get a Quote
Call for Info
5 Reasons to have a Race Day in Perth
The Pomp! The races are a great opportunity to break out those Sunday shoes that have been gathering dust. And you can take it as far as you want. Know how to tie a bowtie? Youtube that shit.
The Occasion! The races attract a fun and rowdy crowd, and you can enjoy their company throughout your experience alongside the boys! Listen up for some hot tips on where to lay your money down!
The Odds! Nothing is certain in the Sport of Kings. Even the worst odds can have a good day and take home a placing, or even the win – and if you picked right, those long odds are going straight in to your pocket!
The Adrenalin! The sight, and the sound, of the pack going past you in full flight, with the ground shaking and the mud flying, must be seen to be believed. So stake out your spot on the rail!
The Perks. Even if you don't wind up taking home a fat wad of cash, the experience and the onsite bar will make sure that you won't leave with a frown on your face. Not a bad look!
Read More: Things to do in Perth | Perth Bucks Ideas | Perth Bucks Accommodation | Perth Bucks Packages | Bucks Party Games | Perth Costume Shops | Perth Nightclubs | Perth Strip Clubs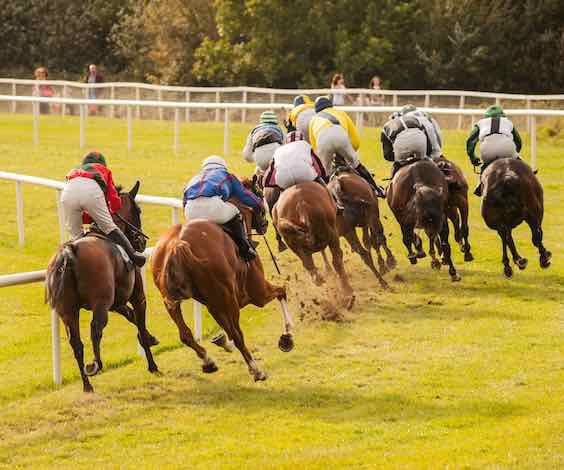 Making the most of your Day at the Races in Perth
So, you have decided to sample Perth for your Bucks party. You made chosen well, young samurai. This town provides no shortage of variety for the aspiring party animal, from the daylight hours, right through to the witching hours.
Part of the reason that Perth brings so many options? Well, you can't really run down the road to a neighbouring town and find something new. As one of the most isolated major cities in the entire world, it has had to grow its party infrastructure from the ground up.
And we think it did a pretty good job. Did you know it has Australia's oldest mint? Cool, right? You can't party without a bit of cash.
So what kind of jam are you looking for? Adventure? Excitement? Mellow? Naughty? Options abound.
Take a look at some of our favourites:
Perth Deep Sea fishing: Think you can stomach it? The rewards are waiting for you, deep in the Indian Ocean! We have sourced a highly experienced charter skipper who is ready to show you some hot spots!
Perth Go-karting: Slowest man buys the rounds, so punch it and hug that apex!
Perth Golf: Perth has a huge variety of great courses to enjoy, and we have some lovely helpers to keep you motivated!
Kidnap the Buck: We'll let you research this one! Definetly will spice up the party.
A Wicked Bucks, we can ensure that your Buck is sent off to the altar with zero regrets, and that you and his whole crew enjoy a great weekend of fun and adventure. Contact one of our talented party planners, and let's plan a party that suits you and your Buck.