High Rollers Poker Tournament Perth Bucks Party Ideas
Deal the cards, and raise those stakes! If you are a fan of poker, even just a casual one, you will know the thrill of taking a fat pot away from your competitors. Aided by a lovely waitress and a striking dealer – both of whom having misplaced their tops, somehow – you will find yourself and the lads getting competitive and enjoying a laugh, with a drink in hand. And perhaps, a bit of cash to fund your night on the town! Topless poker dealers + topless waitresses + inroom party = top Perth bucks party ideas!

What's in the cards for tonight? Poker provides the thrills, but add a few drinks and a pair of striking ladies to keep you company, you have all the ingredients for a properly memorable evening! But be warned – between a topless dealer, and an angelic waitress keeping you hydrated, you and your lucky Buck may have a tough time keeping your minds in the game – so focus up!
Experience Overview
The boys will be all in
Get your poker face on
Private poker tournament
Professional croupiers
Fund that bucks weekend
Bragging rights to the man who leaves with the fullest pockets
Add some girls
Get a Quote
Call for Info
5 Reasons to have a High Rollers Poker Tournament in Perth
The Bluff. Is there a better feeling than taking your friends' money with little more than a weak hand and some brazen confidence? Play the man, not the hand!
The Odds. Even if you are not an experienced card ninja, there are a lot of variables in poker – anyone can take home the dough! And those looks of irritation from your more experienced mates will become one of your most treasured memories!
With the days of his bachelorhood slowly counting down, torturing your Buck with some gorgeous Wicked Angels is an absolute must. Make him sweat!
Sportsmanship. It's overrated! When you bring home the bacon, let everyone know. All night long.
Play a few hands, enjoy a drink and some snacks, and take that momentum onwards in to a fantastic night on the town. The perfect starter!
Read More: Things to do in Perth | Perth Bucks Ideas | Perth Bucks Accommodation | Perth Bucks Packages | Bucks Party Games | Perth Costume Shops | Perth Nightclubs | Perth Strip Clubs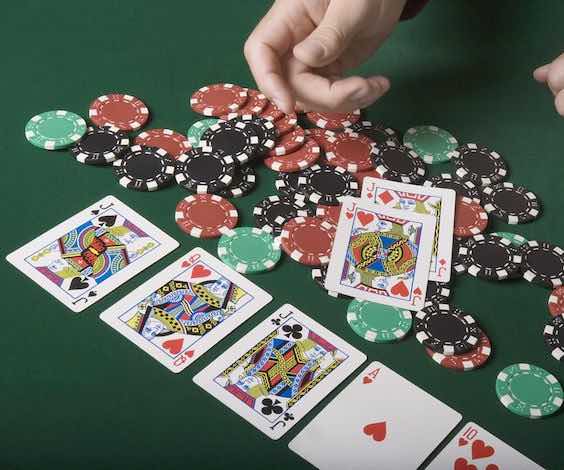 Making the most of your High Rollers Poker Tournament in Perth
The capital of Western Australia needs no introduction. The fourth-largest urban centre in the Commonwealth, this city is the culture and party capital of the state. It also was the seat of the Emu Wars back in 1932, speaking of odd gambles, and hosts Australia's longest-operating mint. Hey, you can't play poker without some cash.
But perhaps more than anything, Perth provides variety in its entertainment. Do you and the lads want to experience some beautiful landscapes, rolling hills punctuated with vineyards? You are only a few minutes from Swan Valley. The Margaret River wine region is also within your striking distance, as is one of the most striking stretches of coastline to be seen anywhere in Australia. Get amongst it!
Closer to home, the city itself provides an enormous wealth of party spots, for any taste. Looking for a basic tradie pub for a parma and a pint? No shortage of that.
Want a club experience, with banging tunes and multi-level dance floors? No drama. A cocktail bar that would make an amateur mixologist froth at the chops? Can do. This party is yours, and you can craft it how you want it.
This extends itself to the daylight hours, as well. Why not get stuck in to some paintball? Get geared up and go to war, with all your gear included, and a large, varied arena in which to do battle. It will get your adrenalin running! With options like deep-sea fishing, stripper cruises, and awesome tours to keep you entertained, you will not be short on bucks party ideas. Make your pick, and we can bring it together!
As the sun sets, you can plan a mission to town that will make your poor Buck yearn for his lost bachelorhood. Get in touch with our party planners here at Wicked Bucks, and let's make it happen!