Apartment Bucks Party Perth
No In-room bucks party is complete without indulging its wild side, and this one is no exception! The In-room bucks party sees your bucks night take a wild turn, as you are joined by a pair of lovely young ladies who are intent on providing one hell of a sexy bucks show! No need to leave your room – this party is landing right on your lap. Your door is soon to be knocked upon by a pair of striking – and unrepentantly naughty vixens. Let's just say this is one the most wild Perth bucks party ideas guaranteed to step it up a level.
They will then put on a show that you simply have to see to believe! From the moment they enter your room, you will be mesmerised – a sensation that will not cease until the door announces their departure. Plus, there is a little something extra for the Buck to enjoy. Remember, nothing counts on a bucks night! Get in touch with the Wicked Bucks Party planners to find a suitable activity package.
Experience Overview
No need to leave your hotel room
We bring the party to you
Stunning girls delivered to your door
Enjoy your own private show
Great for big groups
The ultimate party experience
Customise your private party experience
Get a Quote
Call for Info
5 Reasons to have an In Room party in Perth
Let's face it – no bachelor party is complete without a bit of skin. And on this day, you are treated to every square inch of it. Feast your eyes!
Straight-up, capital W 'Wickedness'! We at Wicked have done the hard yards of searching out only the hottest, and the naughtiest, for your eyes only. Try not to drool.
Crack open that esky and imbibe – you might need to pour it on your face to cool off!
Making him sweat. Sure, your Buck is soon to be locked down. But in the meantime, you get to watch him get the VIP treatment. The 'poor' guy!
The perfect start. From here, the Perth nightlife beckons to you, and trust us on this one – there will be no tired eyes after a show like this one!
Read More: Things to do in Perth | Perth Bucks Ideas | Perth Bucks Accommodation | Perth Bucks Packages | Bucks Party Games | Perth Costume Shops | Perth Nightclubs | Perth Strip Clubs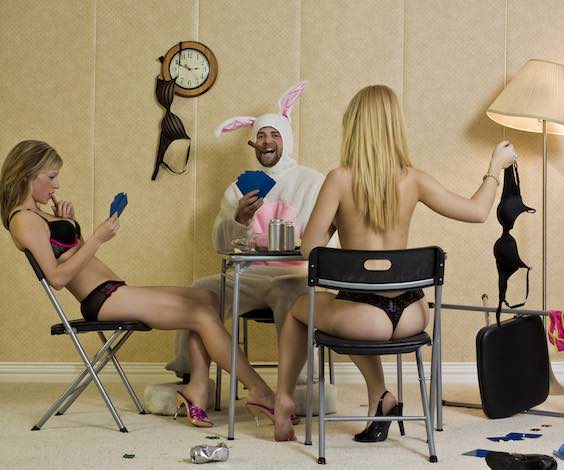 Making the most of your In Room Bucks Party in Perth
Are you ready to take on the city of Perth for your Buck's party? You could not have chosen better. Perth has long been a trailblazer for party goers, and as party central for an area the size of western Europe, you can bet that when people arrive, they are not here to mess around.
And did you know that it has Australia's longest-running mint? It has been churning out dope coins for over a century and a half. And it's a known fact that when a city knows how to make a good coin, they know how to throw a mean party. That's a fact.
But Perth isn't just about nightlife, partying, or even coin pressing (shocker, we know). It also provides one of the best entranceways to outdoors pursuits to be found anywhere. So why not indulge? The blue waters off of Perth provide some of the best deep water fishing to be found anywhere, and a number of charter captains provide access to it.
You can battle that trophy of a life time, and go home with a true tale of the ocean to share with your friends. We have found a killer stripper boat cruise and skipper who knows this water well, and he is waiting to put you on to some action!
Interested in staying a bit closer to dry land? You can still enjoy the blue. The Swan River offers a brilliant opportunity to view the Perth cityscape from a fresh, new perspective. Combine this with a few cheeky beverages, and a pair of lovely bucks angels, and you can truly taste the pirate life on this mission!
Not keen on the water? How do you feel about paintballing? Some barefoot bowls? Or an in-room poker party? All of this is within your grasp, with Wicked Bucks and the city of Perth! Let our party planners will put together a jam that will be the talk of the group for years to come, and serve as a fitting send off to your Bucks' bachelor days!