Scavenger Hunt Perth Bucks Party Ideas
This is definetly one of the best and unique Perth bucks party ideas on offer. Nothing worth having comes easy, right? Travelling around the Perth CBD on a Wicked Bucks Scavenger hunt promises plenty of adventure, challenge and competitiveness. Collecting items, taking photos, asking questions and meeting people will all be just in a day's work. Boys will always be boys; and that means men are never too old for some childhood games. Cue your favourite primary school memories as you embark on an adventure to remember.

A Wicked Buck's Scavenger Hunt will split your party guests into teams and send them head-to-head on a journey around Perth. The teams will need to come together, plan effectively and use their time wisely if they're going to crack this code. Scaling the city by foot or public transport, participants will collect points and complete customised challenges – the whackier, the better. You may not know what's around the corner but there's only one way of finding out.
Experience Overview
Team bonding event
Adventure around the streets of Perth on foot or public transport
Time limit
Collect points and complete customised challenges
Great for large groups
Get a Quote
Call for Info
5 Reasons to do a Scavenger Hunt in Perth
A scavenger hunt is the perfect way to bring everyone together. After a day spent completing challenges and working in teams, you're bound to leave with a bromance stronger than One Direction.
Our challenges are as flexible as a pilates instructor. We can custom design a Scavenger hunt to suit any age or fitness level. Everyone from your Great Uncle Joe to your best mate Bob will be able to get in on this one.
Competition is every guy's middle name. When you're in the heat of the hunt and under the pump from the clock, you may forget this is all just a game. We can't offer much more than bragging rights for the winners, but with a group of guys – we're sure that's more than enough.
If you've never been to Perth, this is the best way to get to know the city. Your Scavenger Hunt will take you from the heart of the Perth CBD to some far flung corners on the edge of town. It's the perfect way to tick off all the must-see-sites, without having to book a tour bus. Wait until your Missus hears about your multitasking.
The ability to customise your hunt means the activity can be as quick or as long as you like
Read More: Things to do in Perth | Perth Bucks Ideas | Perth Bucks Accommodation | Perth Bucks Packages | Bucks Party Games | Perth Costume Shops | Perth Nightclubs | Perth Strip Clubs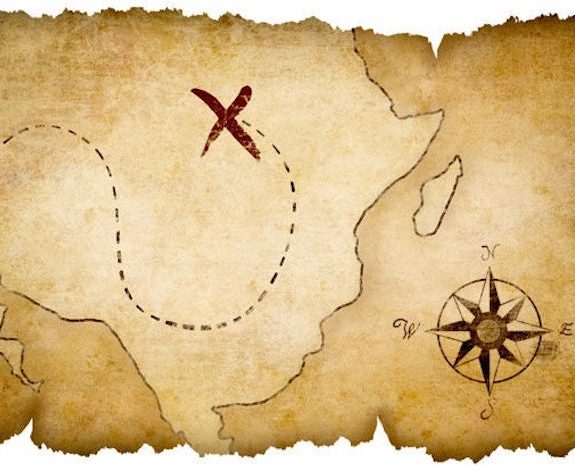 Making the most of a Scavenger Hunt in Perth
Perth may be a damn long way from the rest of Australia (around 3,300km from Sydney to be exact) but the long-haul trip is worth every second. Western Australia's capital is blessed with a seemingly endless stretch of snow-white sand and glass-like blue water. Dotted with cafes, eateries, Norfolk pine trees, grassy picnic areas and epic surf breaks – these postcard perfect landscapes will have you pinching yourself at every turn. When you've managed to pick your jaw up off the floor, you might find Perth is also home to some of Australia's best craft breweries.
Beer lovers will be in heaven with the number of brew houses only a hop, skip and a jump from the city CBD. The wild west doesn't forget the foodies either. Perth dishes up delicious fruits of the sea – often freshly caught along the 10,000km coastline. With marron, barramundi, lobster, oysters, prawns and scallops all on offer; you might not need to eat for a month afterwards. If you feel like treating your belly and your heart (and let's be real, who doesn't?!) then Perth is the place for you. Let Wicked Bucks take the hard work out of planning a Bucks Party. If you are stuck for Perth bucks party accommodation we have you covered. All you need to do is round up the lads and get ready for the celebration of a lifetime.