Golf Day Perth Bucks Party Idea
Loosen up those shoulders lads, it's time to hit the links! A day on the golf course for your Perth Bucks party is one of our most popular options, and for good reason.
You are getting a great day on the course with a pair of lovely helpers, to enjoy the game, the great out of doors, and a frothy drink or two. The perfect day Perth bucks party idea for the golf lover. Fore!
Perth, and the area surrounding it, plays host to some of the most beautiful and well-kept courses in the country. And you are about to sample them! Play eighteen holes with all the crew in tow, with your club rentals, your cart, and your fees all taken care of. Best of all, you will be joined by a pair of lovely Golf Bunnies, there to ensure you aren't short of a brew or two, and that you aren't getting too competitive out there. Fore!
Experience Overview
Get into the swing of things
Any hole is a goal
Golf club and cart hire
Bar onsite
9 or 18 hole options
Bit of competitive rivalry to kick start your Bucks weekend
Time to par-tee!
Get a Quote
Call for Info
5 Reasons to do a Gold Day in Perth
A dose of healthy competition never hurt anybody! Play for the love of the game, and the pain in your mates' faces when you take home the prize. Remember, cheating on your score card is all part of the experience.
The great outdoors. These courses are a striking reminder of the natural gifts of this great state! Enjoy the views while you crush your drives off the tee!
The company. Of course, your mates are at your side. But so are the sexy Golf Bunnies, who are there to encourage your best form and ensure you are well hydrated.
The carts. Who doesn't enjoy ripping around the course on these bad boys? No walking between holes on this day, we are doing it in style.
Did you know that originally, golf was called 'goff' without the L? Blow some minds out there boyo, with your niche info. Blow. Some. Minds.
Read More: Things to do in Perth | Perth Bucks Ideas | Perth Bucks Accommodation | Perth Bucks Packages | Bucks Party Games | Perth Costume Shops | Perth Nightclubs | Perth Strip Clubs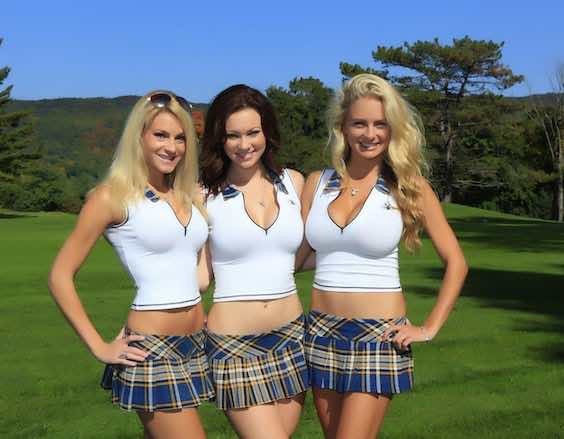 Making the most of your Bucks Golf Day in Perth
The city of Perth brings a solid tradition as a party capital. Did you know that the very first recorded landing by any European was just north of Perth, in 1616? That doesn't contribute anything to the party scene today, but hey, it's interesting. Perth itself also holds the distinct glory of being one of the most isolated cities in the world, meaning it services the party needs of an area roughly the size of western Europe. And as a result, the city provides a wealth of opportunities for the party animal. You have chosen well, coming here!
So what's on the docket for this jam? Want to keep it terrestrial Wicked Bucks can organise for an awesome outing spent ripping around the go-kart track! Get the whole group competing until the checkered flag flies, qualifying with a lap time and jostling for the lead, until the final, heart-rending finish! It's the ideal way to experience motorsport, on a slightly smaller scale from your V8s or F1 cars.
What about an ocean-going venture? The cold waters of the Indian Ocean plays host to a variety of species of game fish, any of which can give you a serious thrill. And, you need zero prior experience, as your skipper and crew will take care of every detail, and teach you the art of the battle! Head out on the water, and you are guaranteed to take home a few tales of the high seas. The options are nearly endless, and the choices are all yours.
At Wicked Bucks, we can create a Perth Bucks party that will go down as legend. We can design it to suit even the most particular of groups, to ensure that your Buck is headed to the altar with some great memories of his last few days of bachelorhood. Contact our party planners, and let's make it happen!