Surf Experience Perth Bucks Party Idea
Calling all the wax heads and fin dicks out there – We've got the ride of a lifetime ready for you. Wicked Bucks will get you absolutely pitted on some gnarly waves, so you can hang-10 in the green room all arvo long. Surfing has never sounded better making it onto our list of Top Perth Bucks Party Ideas. Always wanted to know what it feels like to chase your dreams of being a surfer but the idea of open water (and all the sharks literally waiting for you) is too much to bare? Wicked Bucks has the answer. 
Whether you know how to surf or you prefer to just look good with a board under your arm – our indoor surfing sessions has something for everyone. Wicked Bucks has rounded up the best surf instructors on offer in Perth for your VIP experience. You'll have half an hour to nail some sick aerials, cop some shade and maybe even a few barrels while you're at it. When you're feeling all salted out, the upstairs VIP area will keep you fed and hydrated. We know that all great stories never started with a salad so the beers and dude food will be flowing.
Experience Overview
All equipment included
Get the buck wet
Test out the motion in the ocean
Perfect for all skill levels
Get a Quote
Call for Info
5 Reasons to choose a Surf Experience in Perth
The swell doesn't even need to be good. Indoor surfing is good to go – rain, hail or shine. Every wave will be just as good as the last and you'll be carving them up before you know it.
What guy doesn't love sharing his ride around? Indoor surfing can cater for groups of all shapes and sizes. This might be the only time you're happy to share your ride with your Grandpa.
Chicks dig guys who surf. It's basically a scientific fact. When you hit the town later that night, you'll be armed with enough yarns to have the ladies lining up to buy YOU a drink.
A dose of healthy competition is the secret ingredient in every winning recipe. Spilt the part into teams and send your mates head to head. You'll be a) competing for bragging rights and b) celebrating not drowning. What more could you ask for?!
With experienced, professional (and patient) instructors to help, even the most clumsy of guys with be standing up and yahoo-ing before you know it.
Read More: Things to do in Perth | Perth Bucks Ideas | Perth Bucks Accommodation | Perth Bucks Packages | Bucks Party Games | Perth Costume Shops | Perth Nightclubs | Perth Strip Clubs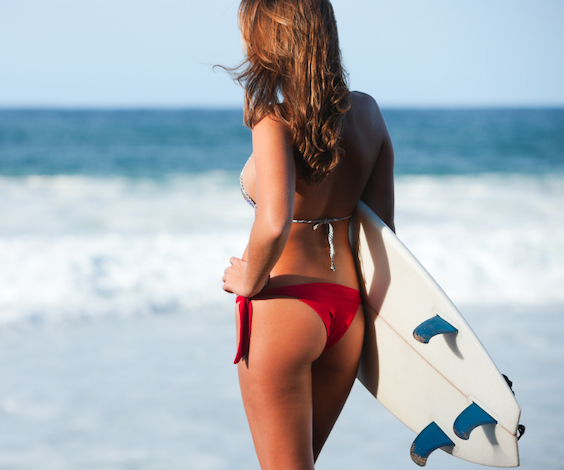 Making the most of Surfing in Perth
Many people think of Perth as just a "big country town" but now Western Australia's capital is home to 2.02 million people. If our research is correct, it's also the fastest growing capital in the nation. The influx of new blood has revitalised the city, making the wild west a pretty hip place to hang. Perth's sub-tropical climate makes it the perfect retreat for visitors year-round. Boasting warm sunny days during winter and sizzling hot weather during summer, it's pretty much a salt-water junkie's dream come true. Another draw card for Perth is the city's vibe. If life over in the west was any more laid back, it would be horizontal.
With a smaller population and less traffic than Australia's other capital cities, you won't need to worry about complicated public transport systems or exxy Uber fares. Everything you could want is only a short jaunt from the CBD. Just because Perth may be fun-sized, that doesn't mean it lacks nightlife. There are more bars, pubs, clubs, restaurants, wineries and breweries than you can poke a stick at. This is the sort of place you can hop your way around the city every night for a month, and still not tick off everywhere on your list. So what are you waiting for? Round up the lads and get ready to send it. This Bucks Party will be one to remember.