Located between Mackay and Townsville, you'll find the beautiful coastal town of Airlie Beach. Best known for being the gateway to The Great Barrier Reef, it provides the perfect place to enjoy a nice and relaxed holiday.
There is so much to do in Airlie Beach, that you'll never run out of options. It is home to some of the most stunning natural beauty you will encounter, providing amazing spots to relax, take in some views, swim and even snorkel.
One of the best ways to truly explore the coastal town and its beautiful surrounds is to organise a tour. Whether it's a full day or half day tour, you will get so much value by doing so.
We have rounded up a list of the best possible tours to provide you with a truly magical experience and make your holiday unforgettable.
Featured Package: Airlie Beach Island Escapes Party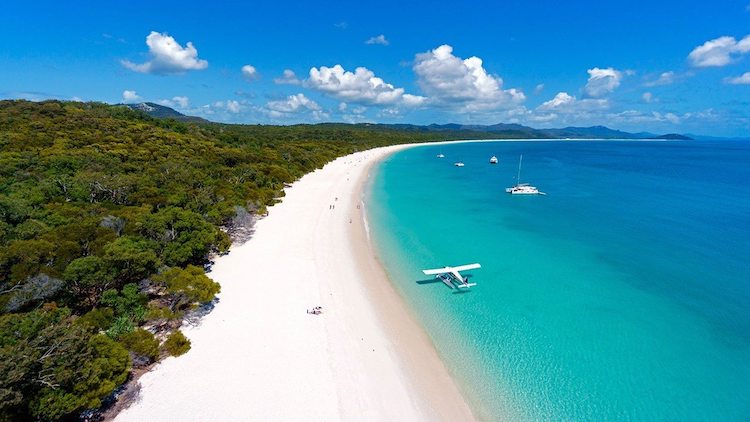 Further Reading: Sail and Beers Package
If you're in Airlie Beach it is an absolute must to visit the world famous Whitsunday Island, which is home to the magical Whitehaven Beach. You will be dazzled by its breathtaking beauty and vivid white sand, providing you with an experience like no other.
Stretching over seven kilometres, Whitsunday Island is the largest of all 74 islands in the Whitsundays. It is one of Australia's true gems and continues to attract millions of people each year, it's hard to argue why. The uninhabited island of Whitsunday Island is truly spectacular, providing some of the best natural beauty you will ever see.
Its enchanting reef is home to some of the most magnificent corals and marine life, making it the perfect place to jetski, snorkel and dive. Whether you are looking for an introductory dive or are quite experienced, the tours on offer cater for all skill levels and experience, providing something for everyone.
When you have organised a tour of Whitehaven Beach, you can be taken there by boat, yacht and ferries; whatever your prefer and be shown to all of the best spots. You will be provided with some snorkel and diving gear, allowing you to truly enjoy all Whitehaven has to offer.
You will also be shown to Hill Inlet, where the tide shifts to the sand and creates a beautiful fusion of colours. The lookout at Tongue Point is known as the best spot to view the swirling sands of Hill Inlet, providing picturesque post card views of the beautiful White Haven beach.
All tours will also provide you with a nice day lunch on the beach, allowing you to enjoy the day without having to worry.
There are also amazing sky tours available, providing you with the opportunity to witness Whitehaven Beach from up in the air. Whatever option you choose, you can be sure that you will absolutely fall in love with Whitehaven Beach.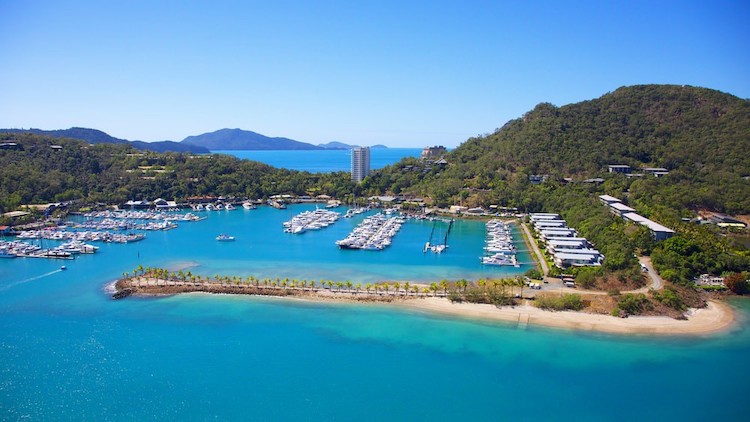 Further Reading: Catch of the Day Package
Hamilton Island is famous for being one of Australia's most stunning and sought after holiday destinations. It is part of the Whitsundays and is located at the heart of the Great Barrier Reef, making it the perfect place to explore its natural beauty.
With easy access to its amazing reefs and marine life, it is a no brainer to venture out and have a snorkel or dive. Just like the Whitsunday Island, you'll witness some of the most amazing ocean creatures and be mesmerised by the colourful corals.
The island itself provides plenty of things to do, with a wide selection of bars and restaurants, cultural exhibitions and performances, and an abundance of water activities and sports.
The Hamilton Island Yacht Club is a great place for sailing enthusiasts to visit, with a Golf Club also accessible. Can you believe there is an 18-hole championship course on the island, providing even the most avid golfers with some quality green.
Most people decide to stay at Hamilton Island, however it is also easy accessible by boat or seaplane, making it a great place to organise a tour.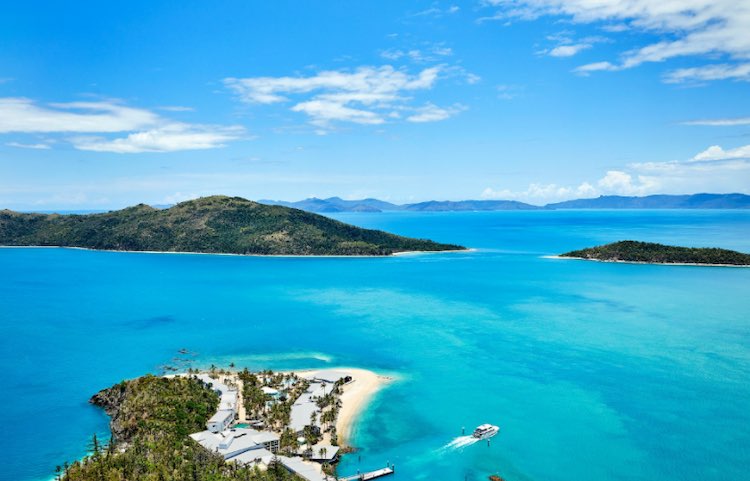 Further Reading: Man Cave Package
This is another premier resort island in the Whitsundays, providing a great place to relax and also explore. Just like the other islands, its beaches are stunning, providing an amazing spot to laze around on the sand and swim in the crystal blue water.
Daydream Island has three beautiful beaches, which is blessed by magnificent coral and marine life, making it a great place to snorkel and dive.
It also provides many other activities for visitors, including mini golf, rainforest walks and also animal watching with wallabies, parrots and birds all found on the island.
No matter which tour you decide to explore, you can be sure that you won't be disappointed. Airlie Beach is the gateway to the Great Barrier Reef, providing easy access to its beautiful islands.
There is a reason why its one of the most popular holiday destinations in Australia, as its home to some of the most stunning natural beauty you'll ever experience and witness, making it the perfect holiday escape.
Airlie Beach provides so much to do, providing a wide range of activities for all to enjoy. It is also one of the most relaxing places you'll visit and you will never want to leave.
With idyllic beaches that boast white pristine sand and crystal blue water, it truly is one of Australia's gems.
Other Resources: