Pub Crawl Byron Bay Bucks Party Idea
As Aussies, we are famous for our drinking abilities and there is no better place to reinforce this belief than in Byron as you party with girls from every corner of the globe. So grab your buck, his geeky nephew and the rest of the lads and buckle up for a wild night of drinking. You can expect to feel like the party's never ending as each pub gets better than the last, finishing up at the most popular club in town where you will find a couple of bombshell blondes dancing on tables and free pouring waiters waiting for you.
Don't pass up on the opportunity to experience not one, but all, of Byron's best pubs with your own sexy escort and drink deals. Let us take away the stress of organising your bucks big night and truly enjoy the evening as we have everything sorted for you! No fear of disappointing with this one because who doesn't love a good drinking sesh with the boys? See your buck in an absolute state one last time before he settles down and ties the knot.
Experience Overview
Transfers between venues
Fuel up with a pub lunch
Deals and discounts at each location
Best way to experience Byron nightlife
Skip the ques
We do all the planning for you
You'll certainly be crawling by the end of the night
Get a Quote
Call for Info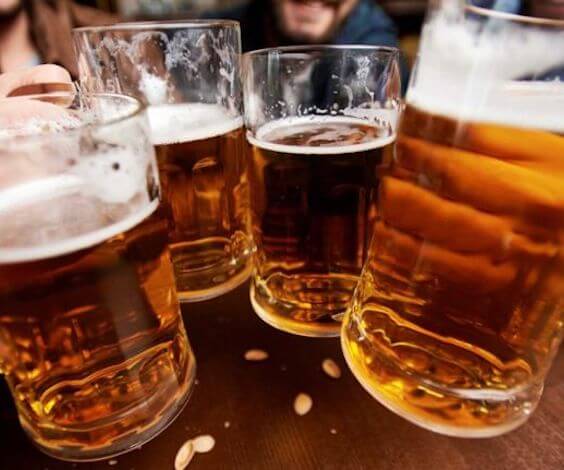 Making the most of your Byron Bay Pub Crawl
There is no better place to cause a ruckus for your best mates last night of debortuary than in Byron Bay! You'll soon be deeming the popularity of this cruisy little beach town as more than justified after you experience its charm for yourself. Let the atmospheric buzz wash over you as you pass by the "Welcome to Byron" sign along the main road, usually accompanied by a hitchhiker or two.
Witness the glorious Pacific Ocean from the top of town at the Cape Byron lighthouse and get the perfect group shot before you're all too bung eyed to face a camera. Then make your way down for a refreshing swim that is sure to cure even the most wicked hangover!
There are more than few great spots to appease your hunger in town.
Whether you're searching for the perfect kebab, a mouth watering round of tacos or slice of pizza you can be sure to find something up your alley in this foodies paradise.
Once the eatings done and you're ready to retreat from the beach head to your very own private room and keep the night going with our In Room Bucks Party experience. The perfect escape from the busy streets and opportunity to recharge while watching our TOPLESS waitresses refill your cup.
Or if you are seeking a thrill why not book in for our Skydiving experience? About as high as you'll ever get, 14,000 feet to be exact, this is an absolute treat to see the beautiful Byron from above. While your buck might be giving you the evil eyes on the way up he'll have nothing but exhilarated cheer when you reunite safely back on the ground.