Experience Overview
Transfers between venues
Fuel up with a pub lunch
Deals and discounts at each location
Best way to experience Byron nightlife
Skip the ques
We do all the planning for you
You'll certainly be crawling by the end of the night
Get a Quote
Pub Crawl Byron Bay Bucks Party Idea
Destination: BYRON BAY
As Aussies, we are famous for our drinking abilities and there is no better place to reinforce this belief than in Byron as you party with girls from every corner of the globe. So grab your buck, his geeky nephew and the rest of the lads and buckle up for a wild night of drinking. You can expect to feel like the party's never ending as each pub gets better than the last, finishing up at the most popular club in town where you will find a couple of bombshell blondes dancing on tables and free pouring waiters waiting for you.
Don't pass up on the opportunity to experience not one, but all, of Byron's best pubs with your own sexy escort and drink deals. Let us take away the stress of organising your bucks big night and truly enjoy the evening as we have everything sorted for you! No fear of disappointing with this one because who doesn't love a good drinking sesh with the boys? See your buck in an absolute state one last time before he settles down and ties the knot.
Byron Bay Bucks Paddle and Play Package
From $290 per person
3-Hour SUP hire
Return coach transfers
Basic technique & instructions
Light refreshments
Free photos
1-Hour party bus hire
Nightclub entry
Exclusive booth booking
$500 venue voucher
Detailed Bucks Itinerary
Personal Event Planner
Check this package out!
View all packages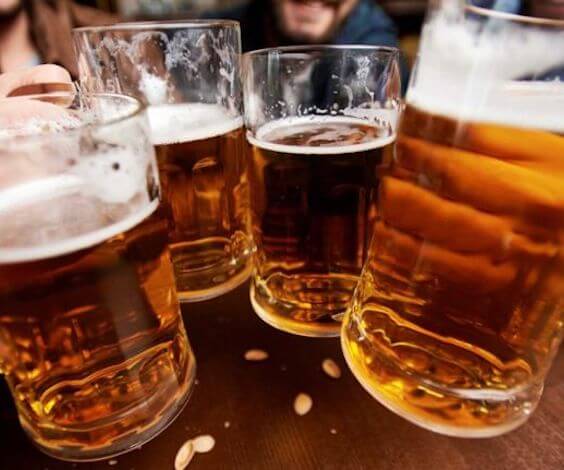 BUCKS PUB CRAWL INFORMATION
5 Reasons to do a Pub Crawl in Byron Bay
OTHER POPULAR BYRON BAY BUCKS ACTIVITIES