The Best Melbourne Bucks Party Ideas
Melbourne comes with a "highlight reel of bucks party stories" and experiences making it a contender for the top bucks party destination in Australia. From the nightlife entertainment to the range of day time bucks activities: land, sea and air options, you are spoilt for choice in the city that never sleeps. 24 hours a day there is something going on, no matter what you are into or your party tastes. Melbourne has already thought of it.
There's one thing for sure… it ain't easy planning a bucks party and managing a group of boys so ensure you take the time required to get everything in place ahead of schedule. You will find that the initial things you think are easy turn out to sometimes be a pain with difficulties. If you want to take the stress off your hands when it comes to planning a bucks party then contact one of our friendly team members who can tailor the perfect bucks party package to suit you and your group.
Article Overview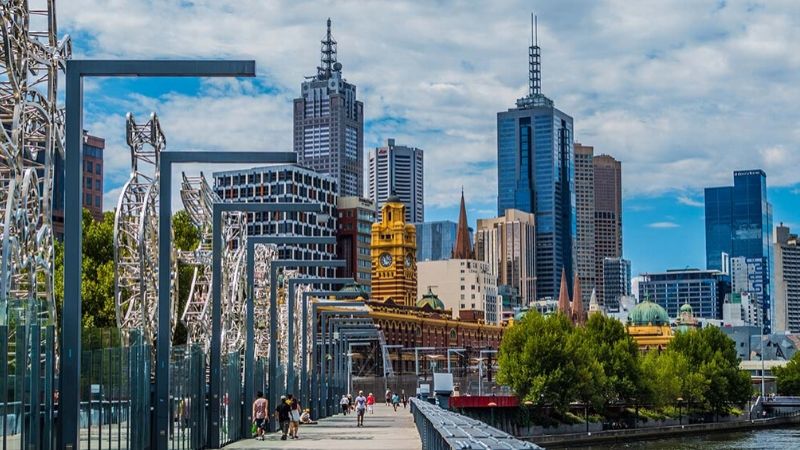 An important part of the bucks party is the day time activities for the bucks group. Now, these must be carefully calculated to ensure maximum laughter and memories. There is an obvious flow when arranging a bucks party, including certain things you can't do in the day, that you can the night and vice versa, so the team has broken it down for you to ensure a smooth and stress free event. The day determines how the rest of the night will turn out, so a lot of planning usually goes into the first day, especially if it is a 1 day bucks party. If you are lucky enough to be able to spread your celebration across 2 days, your first day sets the tone for the remainder of the event. These day time bucks ideas spread out around Melbourne will give you a great idea of what options you have when it comes to planning a bucks party in Melbourne.
Go Kart Racing in Melbourne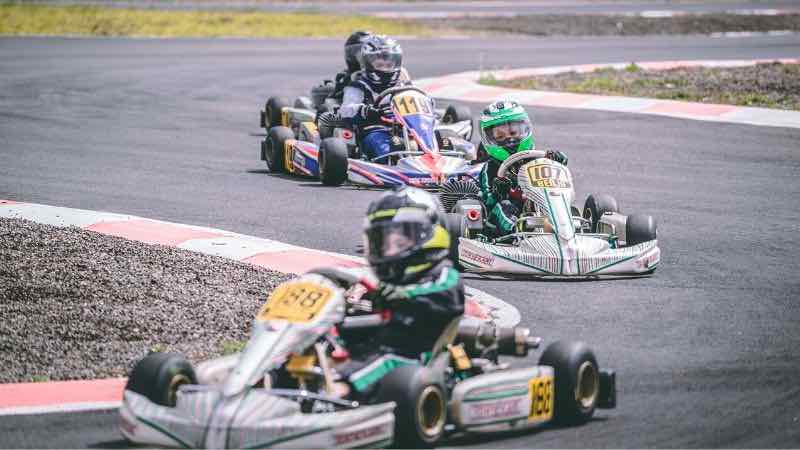 Nothing beats the traditional bucks idea of getting your group of mates together and busting out a few laps around a go-kart track. Put the pedal to the metal and bring out your racing skills on the bucks day to see who can bring the Mario Kart skills to real life. A perfect way to spend a few hours throughout the day in a competitive environment with the bucks group. Ideal for those groups wanting to work up a bit of adrenaline and friendly banter before the drinking kicks off. A bit of friendly adrenaline fuelled activity is the perfect way to get the party started! No bucks group is too big or small when it comes to hitting the racetrack, so what are you waiting for? This activity will have even the less competitive wanting to compete and win on the track!
Credit: SuperCharged Indoor Kart Racing
Go Karting Centres Melbourne
Try out Bubble Soccer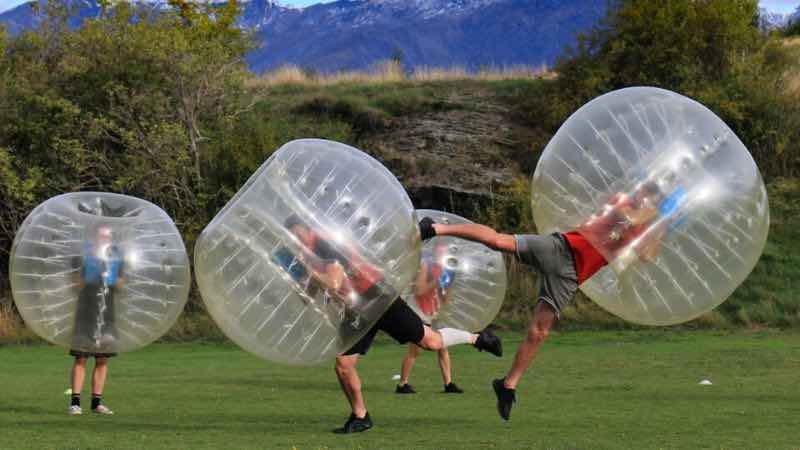 Bubble Soccer is the latest craze around Melbourne. Situated on an open field, dressed in large Zorb blow up bubbles, the aim of the game is the same as soccer with a few alterations on the rules. Generally speaking ramming into your mates is not accepted in soccer but with this game running and jumping is highly encouraged. Let's just say, the competitor who can balance the roughness with coordinated soccer will be the winner. The best part? No soccer skills required. Watch your mates competitive streak come out as you see them go flying. The cardio levels may definitely come into play when running around with a bit of extra weight. Probably not the best idea in the morning with a raging hangover, but a great way to kick off the celebrations with a bang… or crash! This activity is definitely for those who don't mind playing a little dirty (especially when it comes to defending).

Credit: Nathan Rasbaugh
Bubble Soccer Fields Melbourne
Shoot some arrows with an Archery day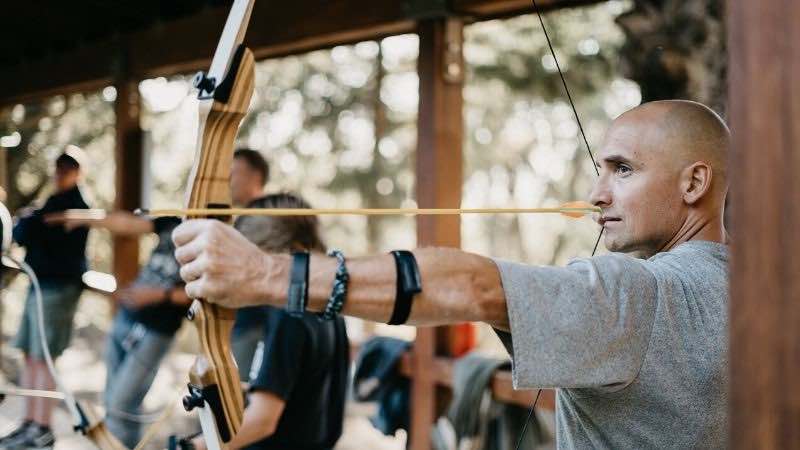 Let's be realistic here, a group of testosterone fuelled guys away from their wives and partners for a day… they'll be looking to let off some steam! So to get them focused, what a better way than with a bow and arrow. Your bucks group will be out on an archery range shooting at targets, testing out the hand eye coordination of the group to see who comes out victorious. Don't worry if you're not up to Robin Hood status, experienced team members are close by to show you how to hit a perfect bullseye! Once you hit that first target, you'll be hooked! You can always add a dress-up element, however, obviously antics have to be kept to a minimum while playing with weapons. An activity that'll have you unleash your competitiveness for ultimate bragging rights later.

Credit: Global Archery Attack
Archery Ranges Melbourne
Try out Axe Throwing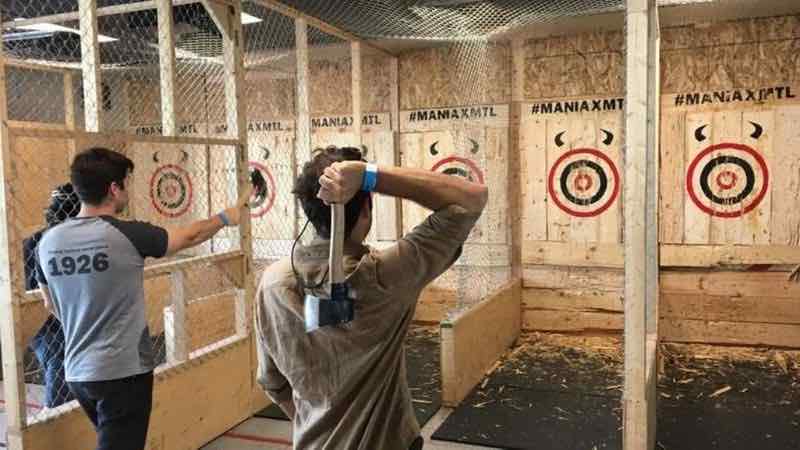 Going to a day bar is just so cliché, leave that for later! Instead bust out your inner Jason Mamoa or Thor and head down to the indoor axe throwing centre in Melbourne for a unique bucks party experience with the buck. You'll be provided a safety briefing before you jump into your fence protected lane, along with training throughout the session for free if needed. So don't worry if you've never wielded an axe before – the aim is to ensure you have a great time with a new experience. With a range of axes from hatchets to tomahawks, you'll be an 'axe-pert' in no time once you have the technique and basics under control.  It's worthwhile if you are looking for something competitive (and sober) to get your bucks day started, as no drinking is permitted while using weapons. To make the stakes higher, why not make the worst aim buy the next round of drinks at the next activity?
Credit: World Axe Throwing League
Axe Throwing Range Melbourne
Take to the Paintball Skirmish fields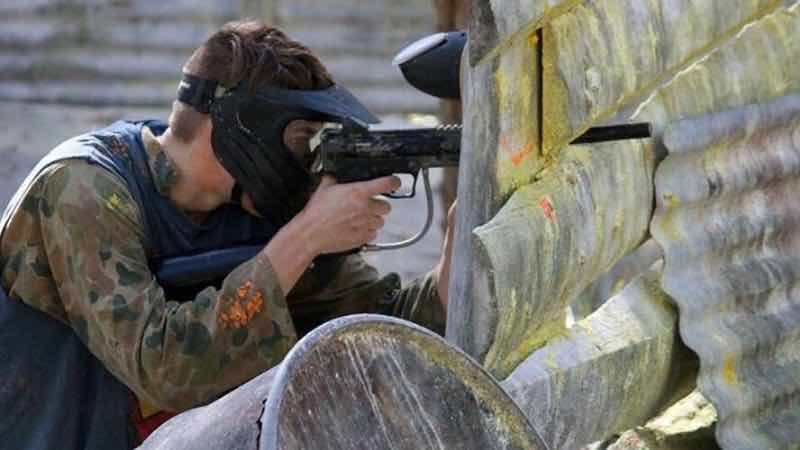 Paintball is one of the most iconic and popular bucks party activities that is pretty common in modern day bucks parties. The typical Protect the Bride, Rescue the Bride or The Bucks Run are bucks group favourites. Gear up with your war paint, add a few extra layers of clothing (dress the buck up in something outrageous/embarrassing!) and get your balls back from your wife because you are going to need them. Let's just say you will definitely have a few bruises to start off the night. All equipment and protection are all waiting for you there, so all you have to do is get your aim on and fire! A great way to get some video content of the buck with a target on his back, usually making for epic memories. Anyone who has a large bucks group will love this as it's easy to get transfers to and from the location, as well the venues being large enough to cater for big groups. Paintball Games – Protect the VIP, The Buck Run, Super Buck, Rescue the Bride and Dress him up.

Credit: Unknown bucks group
Paintball Skirmish Fields Melbourne
Go Clay Target Shooting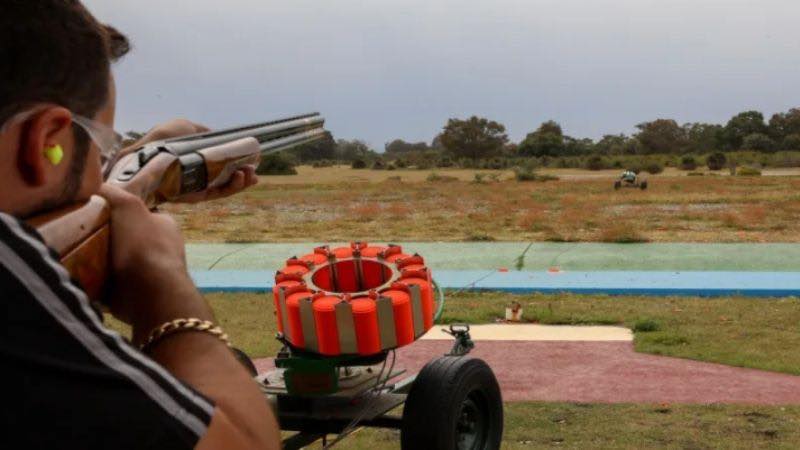 For the group of guys that want to enjoy some manly bonding time shooting targets together. Put your money where your mouth is and get ready to test out your hand eye coordination and fire off a few rounds on the shooting ranges of Melbourne. Any age and skill level can take part in clay shooting, with options for beginners to more advanced shooters so you won't be out of place. Training and safety briefings are also provided before being allowed onto the ranges. Great for small or large bucks groups looking for an adrenaline pumping activity to start off the bachelor weekend. You can rest assure that the competition and stakes will be high as the loser traditionally buys the first round for the group. Keep the eye on the prize and make sure it's not you! Aim, shoot, and fire!
Credit: Elk Creek Sporting Clays
Clay Target Shooting Ranges Melbourne
Go on a Bucks Party Cruise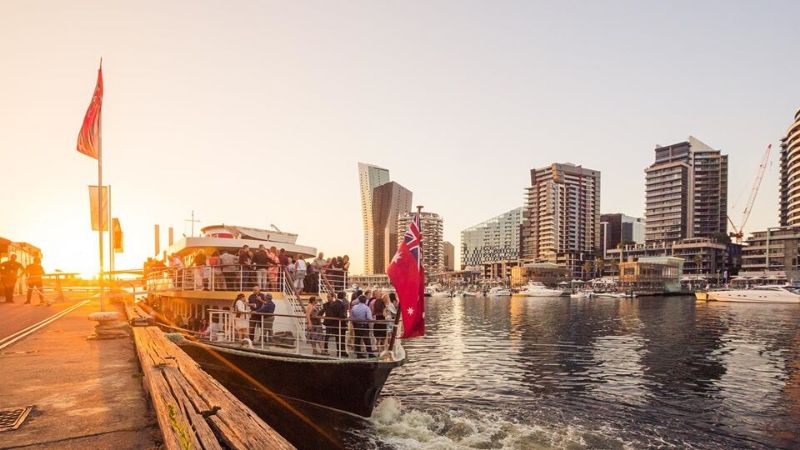 The ultimate way to kick start your bucks – or even finish off an afternoon of fun leading into the evening – is by adding a boat cruise down the waters of the mighty Yarra in Melbourne. Either dress up or dress down, it's your choice, as it's only your group on board. However you get to see Melbourne, we think the best way is by travelling up the river with a few bevys and snacks on board for the bucks group. Throw in a few sneaky ladies to keep all the boys hydrated and of course entertained, it is a bucks party after all! This isn't one of our most popular choices for no reason! A privately chartered cruise makes for a great picture before the night or weekend gets messy. With the fresh evening night air flowing through your hair, a beer in hand, your mates and some music playing, what could be better? All of these boat cruise operators will provide a unique boat tour experience with different sights whilst on your cruise. The Melbourne skyline at night is simply stunning with all the restaurants around the water's edge it makes for a memorable experience.

Credit: The Captain
Boat Cruise and Tour Operators Melbourne
Hire a Boat in Melbourne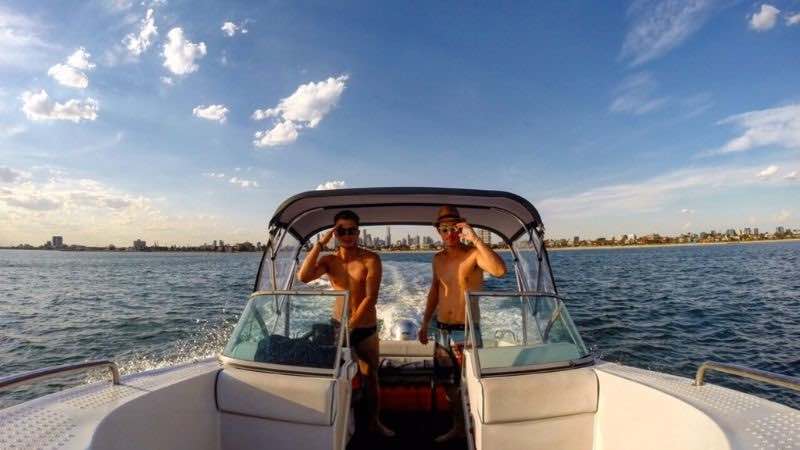 If you know how to make your own fun, have a boat license and can be trusted not to have a few sneaky beers while out on the water then why not create your own bucks party boat. Enlisting a sober driver is key to the success of a boat day – add in a topless waitress or two and you've got yourself a day to froth over! Throw in some drinks (for those not at the helm of course) and some food for good measure for the trip and, well, you have it all sorted. A day out on the water, with some food and beers, girls and great tunes, what's not to like? Great for medium size groups who are looking to stay on a budget for the weekend but yet still have some great fun. Enjoy the freedom of being out on the water with no close neighbours, so pump that music loud! Consider hiring a pontoon party boat to really get the party going!
Boat Hire Companies Melbourne
Drive a Luxury Car around Melbourne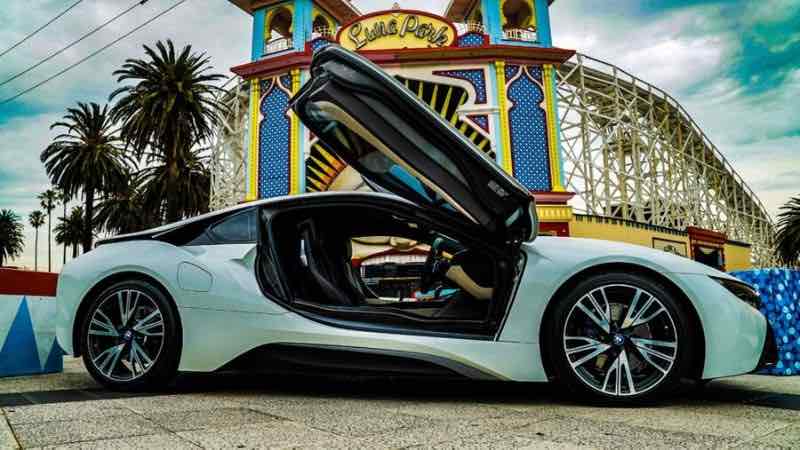 Who doesn't like looking at a luxury sports car as it drives by? Even better, who doesn't like to drive one? Want to get some flashy photos with the bachelor boys in some super cars around the hot spots in Melbourne? Then you need to go on a luxury sports car drive. We can guarantee that it is one hell of a thrill you won't forget anytime soon. Make the most of your time in the big city with a little bit of splashing out on the experience, because, why not? Take your buck on the ultimate driving experience, be the envy of everyone when you roll up to your accommodation in style – a perfect way to create some classy bucks party memories you won't forget anytime soon. Definitely add this bucks activity to your bucket list while in Melbourne, for the ultimate A-lister experience!

Credit: Unique Car Rentals
Luxury Car Drive/Hire Melbourne
Go on a Bucks Fishing Charter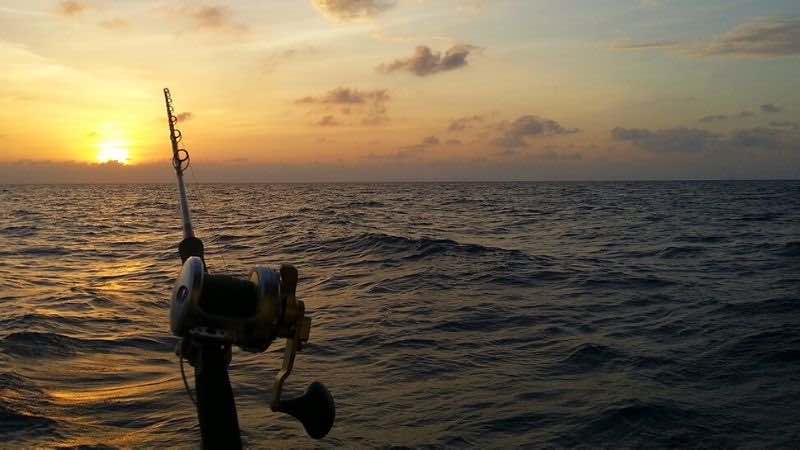 Why not start off the bucks weekend with a boys fishing charter around Melbourne. Get your sea legs ready for a half day or full day fishing charter, whichever you prefer, for some quality fishing. Get amongst the fishing action with the boys and show them who can reel in the biggest catch. Even better, cook up your catch on board, as you crack open a few beers and enjoy some good banter with your mates. Great for small to medium groups of guys looking to have something a bit more relaxing for a bachelor party while sinking a few beers. Don't get me wrong, if you want to add a bit more entertainment there are always extras available – don't forget that. Add some gorgeous girls to your fishing trip to really take this activity to the next level.
Credit: Phronetic Fishing
Fishing Charters Melbourne
Take the Buck Skydiving over Melbourne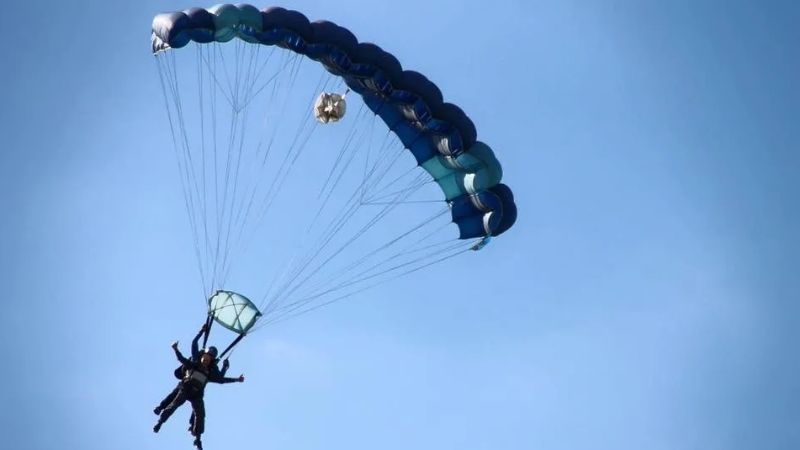 This is for the Bachelor who likes to live on the wild side, and if he doesn't then this is just the activity to get him there. Why not capture the moment with an aerial view from the skyline of the South East Coast of Australia. Make this bucks day a bucket list experience and chuck the buck from a plane. It is an ideal way to see the bachelor 'live a little' and overcome his fear of heights before it becomes official. A spare pair of undies is highly recommended, however the video footage will capture it all if you miss any of it. This is the best adrenaline activity Melbourne has available and it's one hell of a thrill. A bucks experience that will extend to an unforgettable experience that he most likely won't forget anytime soon! You can't fake the adrenaline on this activity.
Skydiving Centres Melbourne
Do a round on the local Golf Courses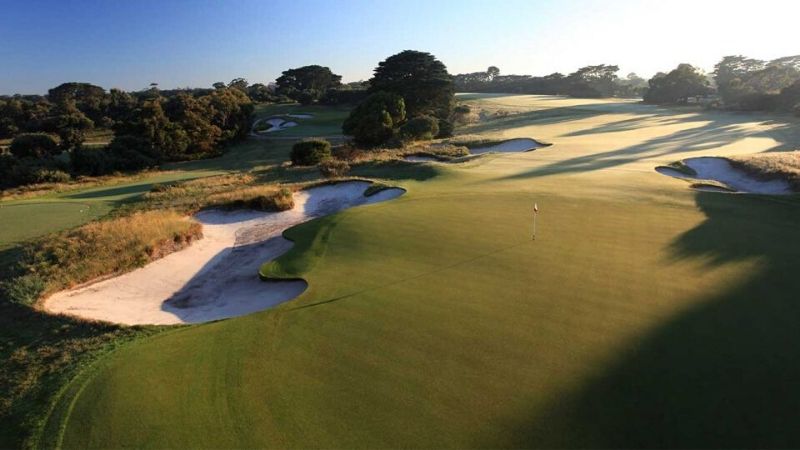 Melbourne has some pretty amazing golf courses available to play at, so why not take advantage of this and add to your bucks party. Get the bachelor group together for a morning front or back 9 around one of Melbourne's prestigious golf courses. Dependant on the course, fill up the esky's before teeing off with the group for a beautiful morning around green pastures and local wildlife whilst drink in hand. It is integral that out of all the bucks activities, that this doesn't get out of hand too much. Don't be stupid or reckless – follow the course dress code and etiquette and you won't have any issues. Take in the fresh morning air while making your way around one of Melbourne's fine Golf Courses. The perfect way to start or end a bucks party!
Melbourne Golf Courses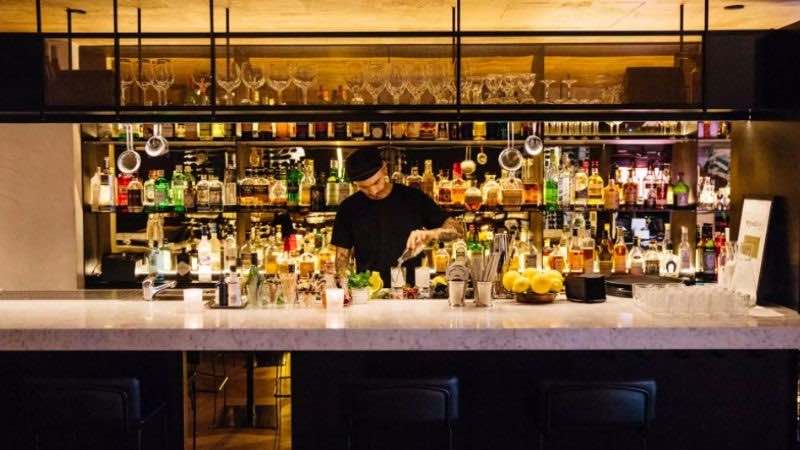 Cafes, Bars, Nightclubs, Strip Clubs, Gay Bars, Rooftop Bars, Restaurants and more are in plenty when it comes to Melbourne's hospitality nightlife. The city that never sleeps has an endless range of things to do 24 hours a day, 7 days a week, making it one of the premier bucks party destinations around Australia. We know everyone loves the latest fashion, seasonal trends and hipster vibes. Melbourne has a lot of rich culture and diversity spread amongst its demographics. So this means you get the best balance of wild and mild when you spend your bucks night in Melbourne. Endless options to suit your music, food, vibes and expectations of a good night out. With so many options you won't be bored, but instead you'll have to choose which one you go to first.
Bars & Nightclubs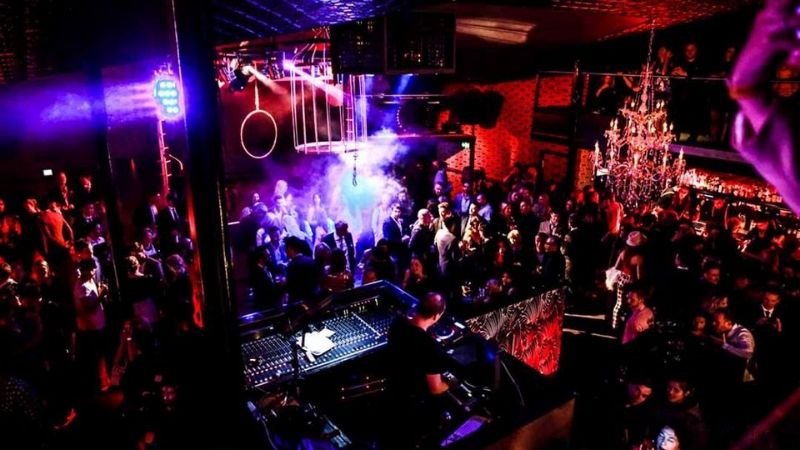 Melbourne is one of the premier bucks party destinations in Australia for a reason. With its 24 hour nightlife that never sleeps you won't be disappointed for bucks party nightlife options. The transport network operates 24 hours on weekends making it relatively easy to get back to your bucks accommodation when the time comes. If you choose to continue the party on there is a number of bars to enjoy a beverage or two until the sunrises. If you don't mind the loud noise of the nightclubs and want to get your grunge on then there are nightclubs to cater. Most clubs offer VIP booths and drink packages, so you can go back to your own private seating area to top up your drinks over waiting in line at the bar. This makes planning where to go out for your bucks night a whole lot easier with so many options on the table. Your group of lads are spoilt for choice, and don't worry, there will be plenty of ladies and fun to be had throughout the night.
Melbourne Nightlife Venues
Melbourne Strip Clubs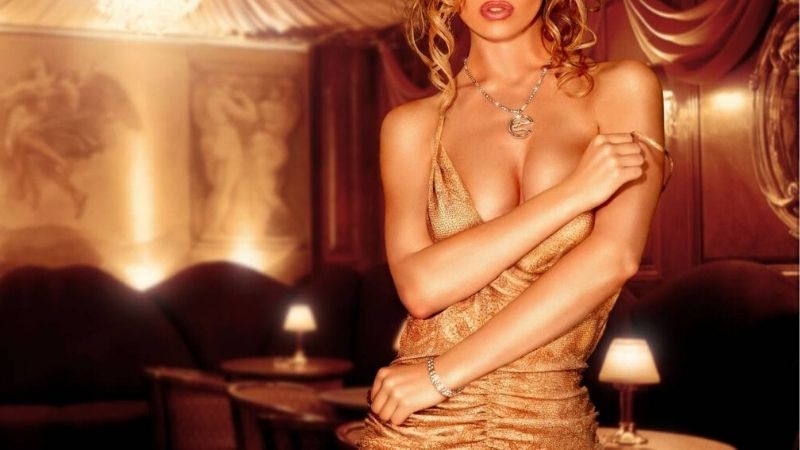 Heading out for some nocturnal fun for the bucks night in Melbourne? It's highly likely the strip clubs are on the cards for a bit of cheeky bachelor entertainment. After all, it is the bucks last night of freedom, so it's probably best to get it out of your system before there are any reservations. Plenty of beautiful girls dancing, while enjoying a few beverages with your mates and you've got yourself a winner of a night. Each of these Melbourne strip clubs have a variety of different entertainment on offer – some have themes, some are sensual and some are cabaret style clubs. They all have one thing in common though, and that is that you are always a star in any of these venues! So if you are looking for some gorgeous girls and a bit of adult entertainment check out some of these strip clubs on your bachelor weekend in Melbourne. Is it really a bucks party without a visit to a strip club?
Melbourne Adult Venues
Casinos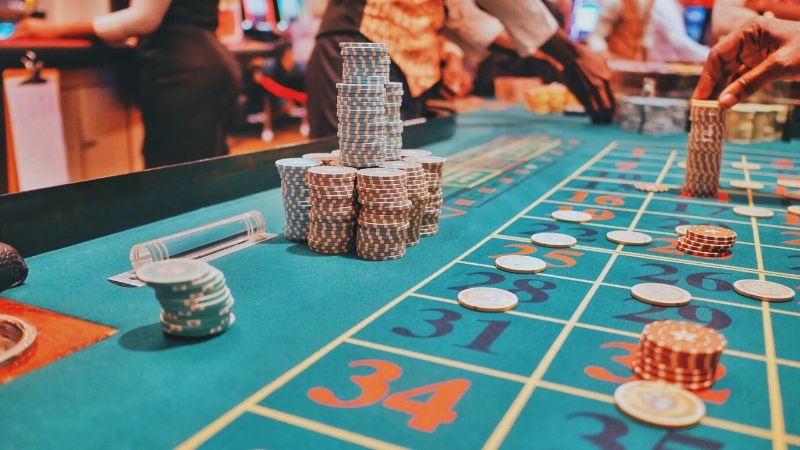 A perfect way to end the night and to win back what you spent at the bars and clubs before, but just don't go spending it all! There is always at least 1 or 2 guys in the group that love a cheeky game of poker or blackjack and where else is better than the Crown Casino? The whole casino was turned around 180 degrees to face out over the river and to provide you with an exceptional experience. One of the most stunning displays of presentation on the skyline is the casino with its stunning water and light shows. Second to none are the dinning experiences. They are of the highest quality – you won't be short of a good feed, that's for sure. Make sure not to spend the whole bachelor party weekends budget on the first night in Melbourne.
Melbourne Gambling Precinct
Melbourne Brewery Tours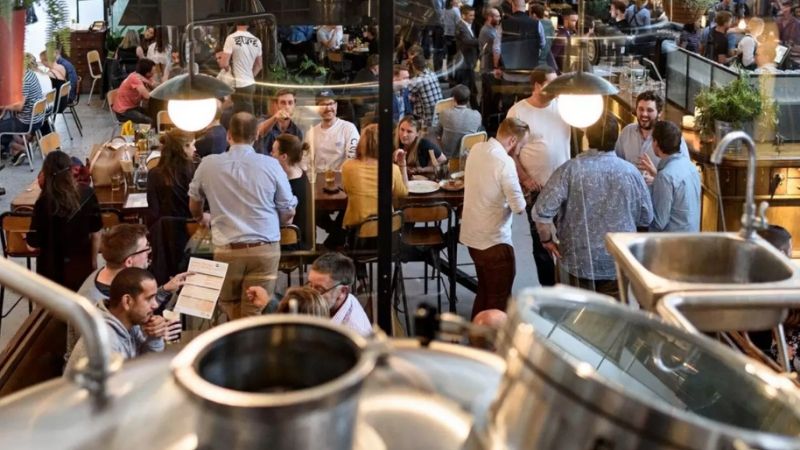 Calling all of the beer enthusiasts out there. A brewery tour is a perfect way for all the lads on the bucks weekend to enjoy some finely crafted ale in a sophisticated way, of course. Melbourne is home to some of Australia's longest standing brewing companies. The area has plenty of brewery's, all specialising in different crafts. Getting behind the scenes is a great way to understand the hard work that goes into producing tonnes of beer each year. You also get to try out each of the different ales, so it's worth trying at least one… or why not visit them all if you have the time. A bucks party brewery tour is some great male bonding time over a few beers before a big night out on the town. You can work your way into the night progressively with the antics to come later in the night. Great for large and small bucks groups who have an inkling of love for beer.
Breweries around Melbourne
Whiskey Tasting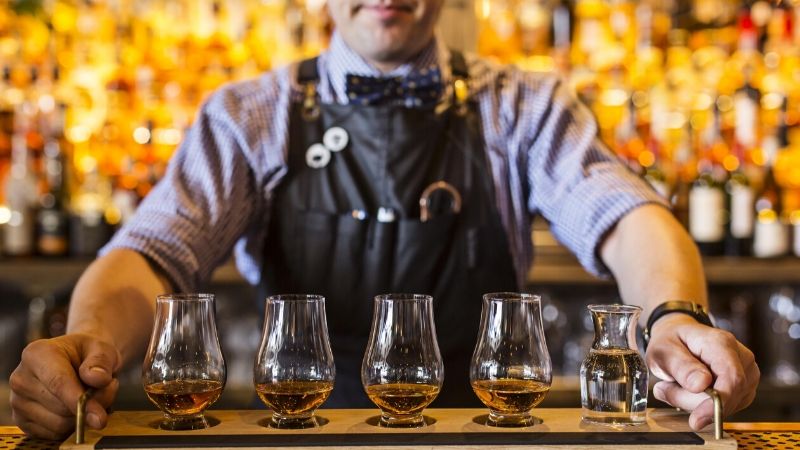 For all the gentlemen who enjoy fine whiskey. What classier way is there to start off the bachelor weekend than at a popular whiskey tasting venue with the lads? Don your drinking boots and sophisticated conversations for an afternoon of tasting some of the best whiskey around including drops that have been stored for 100s of years… these will get your taste buds excited. Try out a unique whiskey experience in one of these fine venues spread around Melbourne, you won't be short of options. Perfect for bucks groups of all sizes and budgets. Ease your way into the big night with some steady drinking, with a touch of class.
Whisky Bars around Melbourne
Tequila Tasting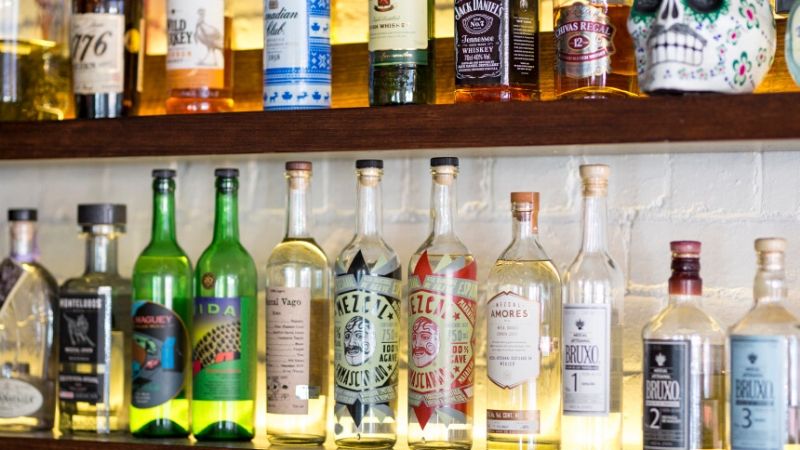 Where are all the tequila lovers gents? There is a fine assortment of tequila that needs to be tasted and what time is better to do so than the bachelor weekend in Melbourne? None. There are a few boutique tequila tasting places around the city which provide a variety of exquisite tequilas. The Mexican specialty is found commonly throughout bucks parties in Australia, so why not learn something as you put the taste to the test. If you are looking to spice up the bucks party drinking games or the pre-party drinking then tequila will set you up for a big night of antics. Why not start off slow with a tequila tour and tequila tasting to wet the pallet. Great for all size bucks groups and transport can be arranged easily to and from venues.
Tequila Bars around Melbourne
Chill in the Cigar Bar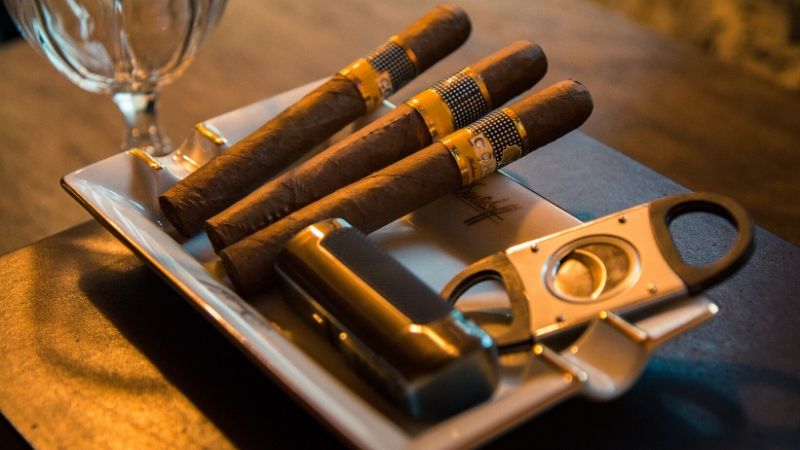 If the buck is a cigar enthusiast, well this is the place for you. Try out one of Melbournes premier cigar bars before getting too crazy on the bachelor night. Relax and have a nice conversation while men enjoy a few cigars, 1920s style. This is a good alternative to your traditional bucks party experiences and will surely provide a touch of elegance and difference. This a great bucks party experience for small to medium size bucks groups who obviously don't mind a dapper event. There aren't many venues in Australia where you can still smoke, however, you can still in a few specific licensed venues in Melbourne. Check out one of these venues before hitting the town for some fun.
Melbourne Cigar Bars
Time of the Year – Choosing the best season of the year all comes down to preference. Melbourne is known for its fours seasons in one day but generally pretty chilly and under 10 degrees frequently throughout winter. It can also get up to above 30 degrees in the warmer months. Pack for all occasions. It never hurts to take a jacket outside of the summer months.
Budget – Depending on where you decide to stay and how close to the CBD, prices are reasonably expensive being a major city. Ensuring you have a big enough budget for the experience you are wanting is a key component to what you will be able to do.
Location – Do you want to stay in the CBD, outer circle of the CBD, on the river or outer suburbs? These locations will also change the pricing of your food and drinking expenses if dining out.
Accommodation – Planning in advance is the key to successful bucks accomodation. Getting numbers and the group to pay ahead of time ensures that the somewhat headache of the planning can be streamlined to accommodate large groups.
Activities – Number of activities is usually the biggest cost multiplier here. The more you want to do, the more it's going to cost. So choose the experiences and activities you want to engage in wisely with the group on the big day.
Transport – Understand your travel situation ahead of time and don't leave it to the last minute. Be clear about how the group plans to get around if that requires flights, cabs, hummers or ubers. It's a cost you need to factor in from  the moment you arrive at the get off the plane.