The Best Sydney Bucks Party Ideas
One of the number one reasons to have a bucks party in Sydney is because there are so many places to party. With such a range of cultural diverse experiences as well as all your traditional bucks party activities. You won't be short for options to keep you entertained for the bachelors weekend with the lads, not to mention the surrounding skyline of Sydney CBD where you will be partying.
The Sydney Harbour at night alone is an amazing sight not to mention all the venues spread around the Harbour. Whatever your party style there is venue or activity for you and your bucks group to consider Sydney as your next bucks party destination. Just to highlight the culinary delights and range of cuisines is endless with mouth watering options to cure those hunger pains.
Article Overview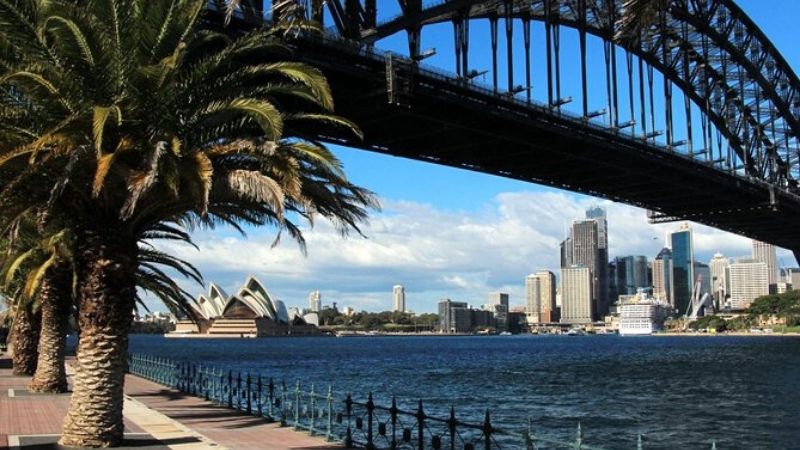 The first day of the bucks weekend can set the tone for the partying to come. Now, the day is traditionally more of a relaxed time with bonding activities that enable you to work into the night. This ensures maximum bucks party time and longevity of the night for the entire bucks group – leave no man behind! There is an endless range of top activities to engage in throughout the day with the group.
Make some memories and get some classy photos to show friends and family when they ask what happened. The daytime bucks party is where you get to bust up the buck with a few paintballs or throw him out of the plane for an adrenaline experience. This is the chance for the competitive guys of the group to shine and win a few rounds on the bar afterwards.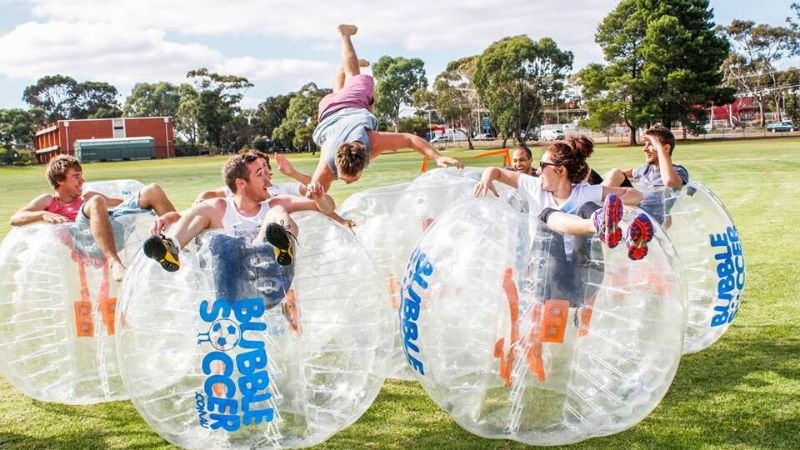 Who doesn't like the idea of some indoor and outdoor zorbing right? Well combine that with a bucks party and you have a Wicked Bucks experience like no other! You run, jump, smash, bump and bounce all while trying to kick a soccer ball like normal. It's quite the laugh and makes for a free round on the loosing team.
There is a blown up arena to keep you within the indoor soccer field and to stop and spectators from being hit. Indoor bubble soccer will give you an alternative idea for your bucks weekend. You can't drink until after this activity, so unfortunately guys that will have to wait till you are back on the bus.

Bubble Soccer Centres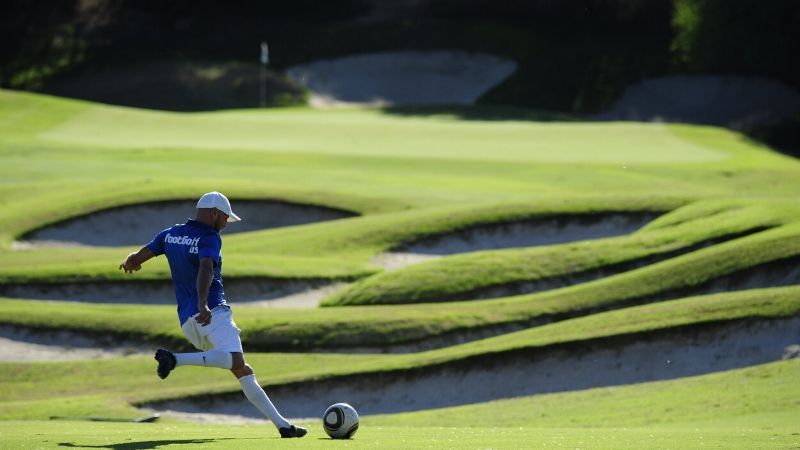 If you haven't tried foot golf in Sydney then you need to try this out on your bucks. An alternative approach to golf that uses a soccer ball in which you take kicks instead of your traditional golfball and golf club. A great way to enjoy a few beers to kick off the bucks weekend early in the morning.
Karts are available also so you don't require an advanced aim or kick just some foot eye coordination. Boot the ball into the hole is the goal like golf. Play on actual golf courses around Sydney. This new bucks activity has been a hit with recent groups and is definitely worth trying out.

 Credit: Piero Menor
Sydney Foot Golf Courses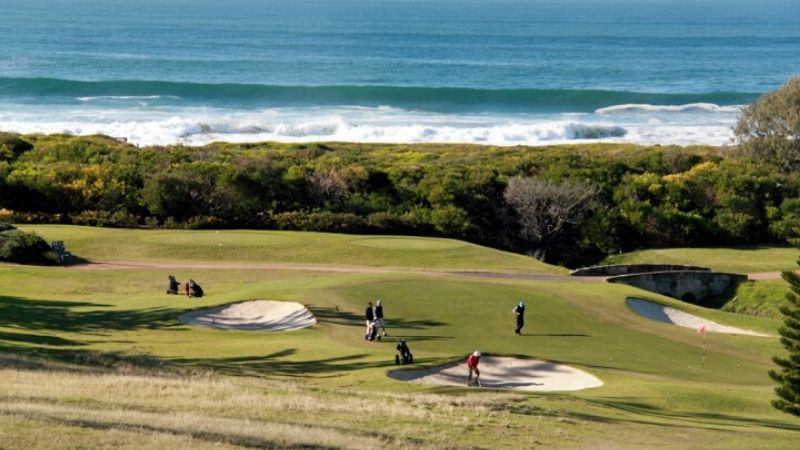 Wake up early on the bucks morning, put on your best golfing attire. Hire some golf carts, round up a couple of hosts and hit the green for the morning of golf to kickstart the bucks weekend. What better way to create some memories than swinging the golf club whilst downing a few beers with your mates.
You can play a number of games to keep it interesting from hole to hole, with plenty of nice fairway and greens to aim for featuring some nice dog legs and sandpits to test your skills. Great for all levels of skills from beginner to advanced. Guaranteed that your day will include plenty of laughter and great memories. All of these Sydney golf courses still require the standard rules to be maintained. Play fair, play hard and play within the rules of the club.

Sydney Golf Courses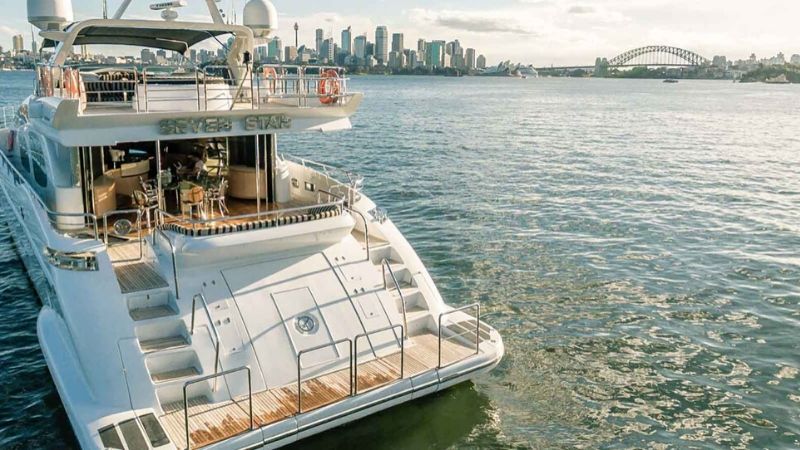 Sydney Harbour is an iconic attraction to the area boasting waterfront restaurants, party venues, cafes and boat cruises making it the perfect destination for a luxury bucks party outing. For all the bucks groups wanting those insta worthy pics and to show off their experience then you can't go past a bucks party cruise around Sydney.
The boats are big enough for large groups and offer catering options if you don't want to stress about the food on board. Some of the cruises are BYO and some provide the alcohol, so just check with the team at Wicked Bucks before making your booking. There are options to organise on board adult entertainment with some cheeky topless waitresses for added views. You can count on a stunning day out on the water in more ways than one with a Sydney bucks party cruise.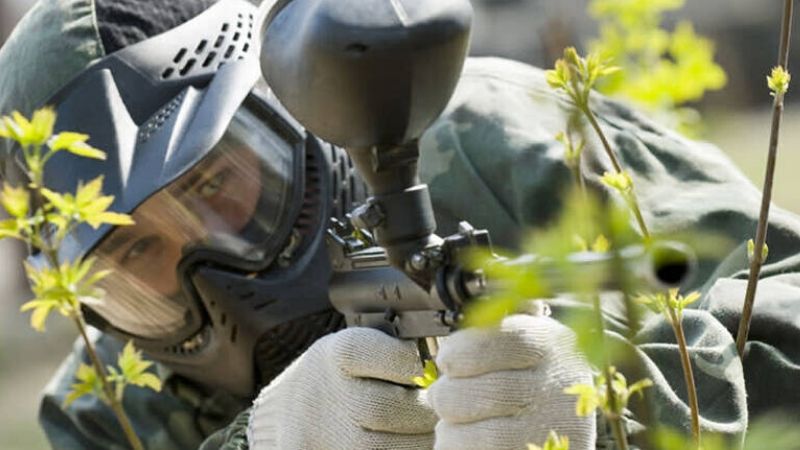 Looking to inflict some pain on the buck or bucks group? You can't go past a paintball skirmish session this bucks weekend. This age old tradition of sending the buck out with some bruises never gets old.
Start off the antics with a few games of 'bull run' or 'save the damsel in destress' with an army style search and rescue, while the bucks group pounds the buck with paintballs.
This is never going to end well for the buck with such a bit target on his back! But that is the point of this exercise right…? You can butter him up with some cold beers and beverages after a few hours on the paintball fields of Sydney. Great for those wanting to engage in some group activities before the big night.
Paintball Fields Sydney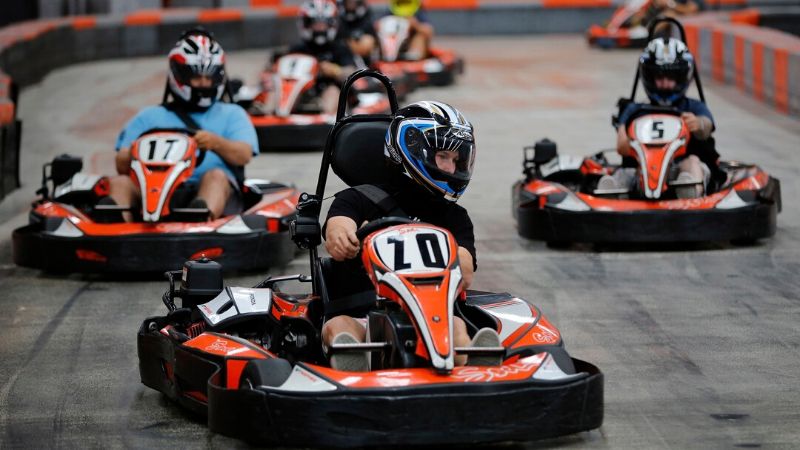 Head down to one of Sydneys go karting facilities for an adrenaline fuelled speed racing experience with the boys. These high powered go karts will give you the feeling of an actual championship race.
Naturally a bigger group will allow you to have the whole track to yourself. High speed straights and sharp hair pin turns will bring out the competitive juices in the group.
There is always the one guy who just loves to win so if that is the buck, well you are in for a treat. You can show him a little taste of what it will be like in marriage, not always getting his way.
Start off the bucks weekend with some morning racing before downing some cold beers. Why not put some stakes on the racing with the loser having to pay for the first round of the group. Let the racing begin!
Go Karting Tracks Sydney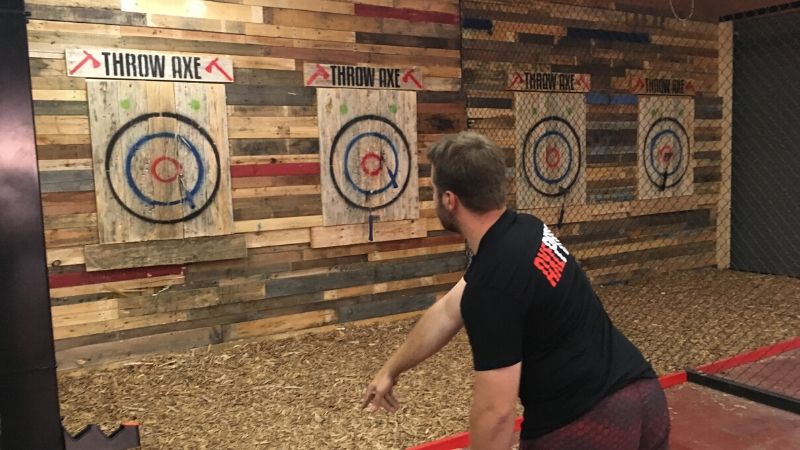 This traditional Viking activity of axe wielding makes for a unique bucks party activity most wouldn't have tried before. Bring out the inner manliness and hand-eye coordination to crown the top Viking of the group.
No restrictions on dress ups, only on drinking before hand, naturally. As you are handling weapons, the environment needs to be completely safe and free from idiots.
Apart from that you will have a terrific time trying out this new activity on your bucks day. You'l be provided with professional training to ensure everyone gets some axes in the target and if you are struggling you'll be given some pointers so that everyone can enjoy.
Axe Throwing Facilities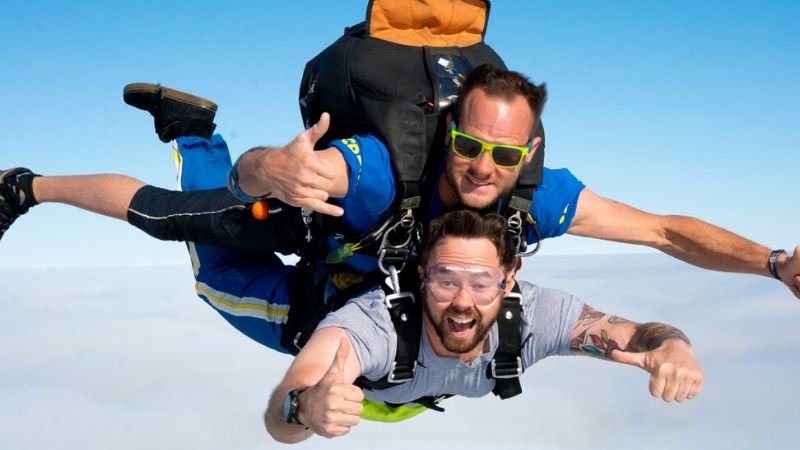 For all the thrill seekers out there wanting to see the buck get a little nervous and face his fears. Nothing beats chucking the buck from a plane on his big day with all the lads cheering him on from the ground.
This bucket list activity will be one he won't forget anytime soon, that's for sure. Early morning is the best time to jump, generally featuring the clearest skies for 360° clear views across Sydney's stunning east coast of Australia.
Make sure to rile him up to scare the pants off him as he probably won't be doing this again anytime soon. So make the most of it with some friendly banter. Planes are limited to the amount of jumpers you can have at once so bigger groups will most likely have to jump at different times after each other.
Skydive Drop Zones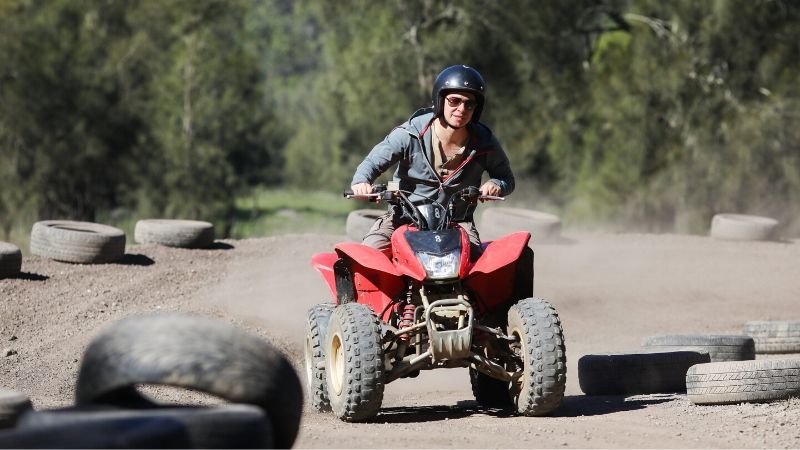 Why not head out away from the city and hit the dirt tracks with some high powered quads to kickstart the bucks weekend. Take the lads out for some quad biking tours and adrenaline fun through the countryside of Sydney.
No drinking before hand, naturally, as you are behind a powered vehicle, but there are no limits on fun levels. This activity is for those guys that enjoy adventures with some grunt and horsepower. Not ideal for large groups due to limited quad bikes, however, perfect for smaller groups.
ATV and Dirtbike Hire
Sydney ATV's / Dirtbikes – Address: 132 Tadmore Rd, Cranebrook NSW 2749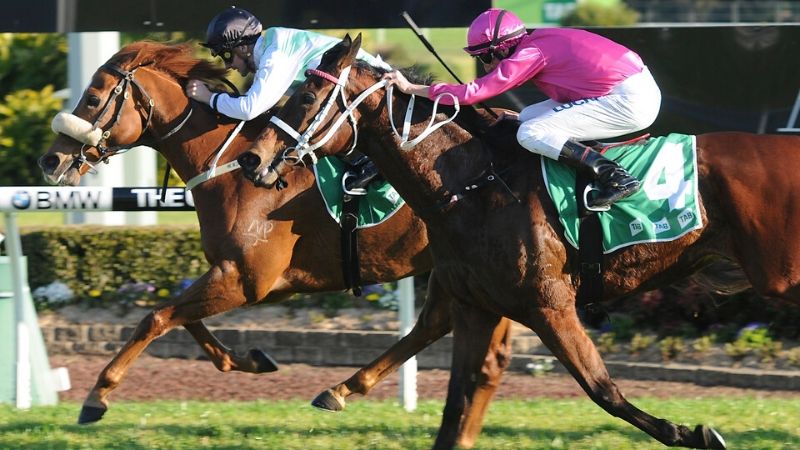 Get the bucks group kitted up in your suits and smart casual attire for a day out on the race track. You won't have any shortage of fillies running around, and the horses make for a good punt also. Ideal for large groups who don't mind a cheeky punt.
You will be able to get some respectable photos at the start of the day before the day gains momentum. You can use the day to ease into the night instead of some non drinking activities. Just remember to not spend all the bucks night money during the day or you might end the bucks weekend a little earlier than expected.
Sydney Turf Clubs
Randwick Raceway – Address: Royal Randwick Racecourse, Alison Rd, Randwick NSW 2031
Rosehill Raceway – Address: Rosehill St, Rosehill NSW 2142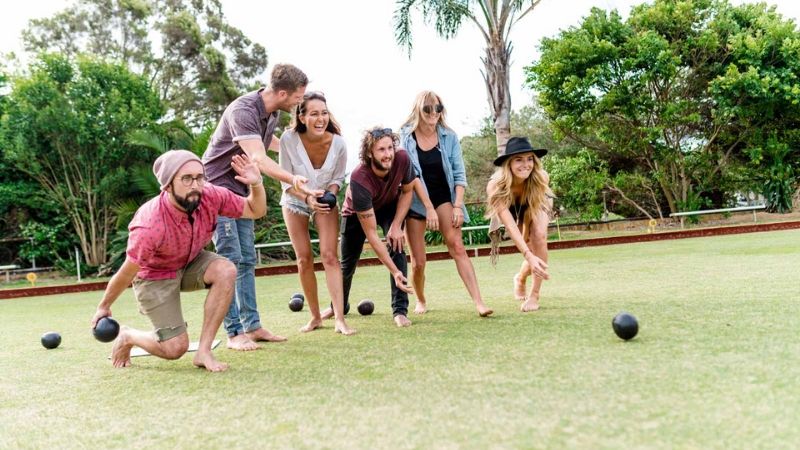 When it comes to a relaxing afternoon nothing beats some barefoot bowls and BBQ with the bucks group. Great for large groups who want to stay close to the city and don't want to have to excerpt too much energy during the afternoon.
It is also a terrific follow up activity from any adrenaline activities earlier in the morning in which you can't drink. It doesn't matter if you aren't the most coordinated either, you can sit out and just have a laugh while downing a few drinks.
If you want, you can organise a few bowls bunnies to join and host for you for the afternoon to make the sights a little more pleasurable.
Sydney Barefoot Bowls Greens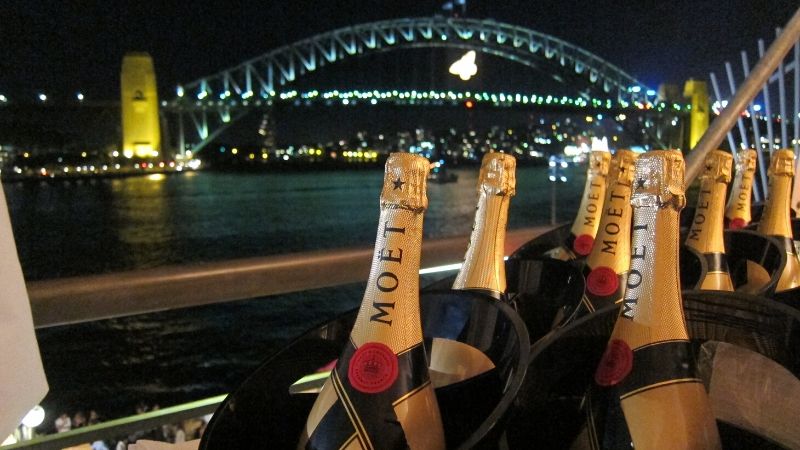 Time for the party to get amped up and bring out all the naughty entertainment right? Well that's all covered with the nightlife on offer in and around Sydney. For years and years Sydney has been the go to party centre of Australia because of the venues on offer.
Now, depending on how you have planned out the Sydney bucks party in your head will determine the venues of choice for the bachelor evening. From the world famous night skyline of Sydney, harbour side restaurants to Kings Cross you will be certainly blown away. There is also a delightful range of adult entertainment available from topless waitresses to strip club parties.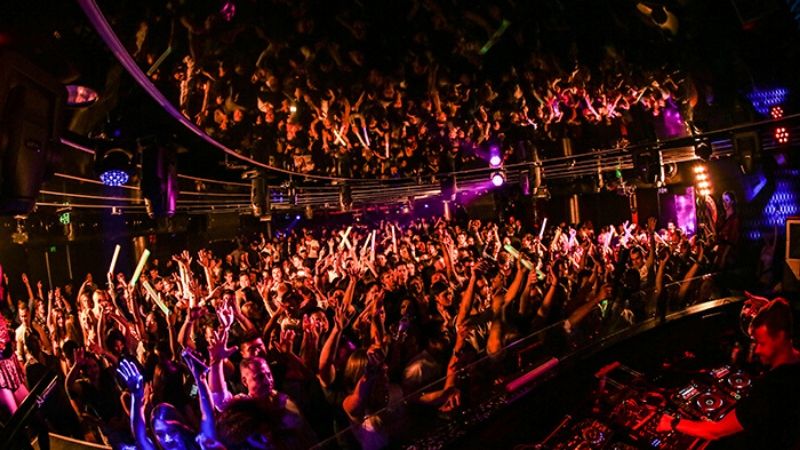 One of the core components of an epic bucks party in Sydney is the nightclubs and venues that you decide to party in. We understand not everyone will be heading out on the town and may party in your apartments. However, for those that will be venturing out for a big bucks night on the town – this is the list for you.
Sydney has plenty of options for downing a few drinks, partying the night away and watching the sunrise over the Sydney Harbour. So no matter your style of partying, if you prefer wild, or something more mild without having to yell over loud club music to have a conversation, don't stress, there are also venues that have a more relaxed atmosphere.
Entertainment Venues
Marquee Sydney – Address: Pirrama Rd, Pyrmont NSW 2009, Australia
Chinese Laundry – Address: 111 Sussex St, Sydney NSW 2000, Australia
ARQ Sydney – Address: 16 Flinders St, Darlinghurst NSW 2010, Australia
Home The Venue – Address: 101/1-5 Wheat Rd, Darling Harbour NSW 2000, Australia
MVP Nightclub – Address: The ARTHOUSE Hotel, 275 Pitt St, Sydney NSW 2000, Australia
Candelaria – Address: 55/65 Elizabeth St, Sydney NSW 2000, Australia
Retro – Address: 81 Sussex St, Sydney NSW 2000, Australia
Club Grand Hit – Address: Basement/155 Castlereagh St, Sydney NSW 2000, Australia
The Scary Canary – Address: 469 Kent St, Sydney NSW 2000, Australia
Red Room Sydney – Address: 80 Pyrmont St, Pyrmont NSW 2009, Australia
Panda Fridays – Address: 555 George St, Sydney NSW 2000, Australia
The Spot Nightclub – Address: 2-10 Darling Dr, Sydney NSW 2000, Australia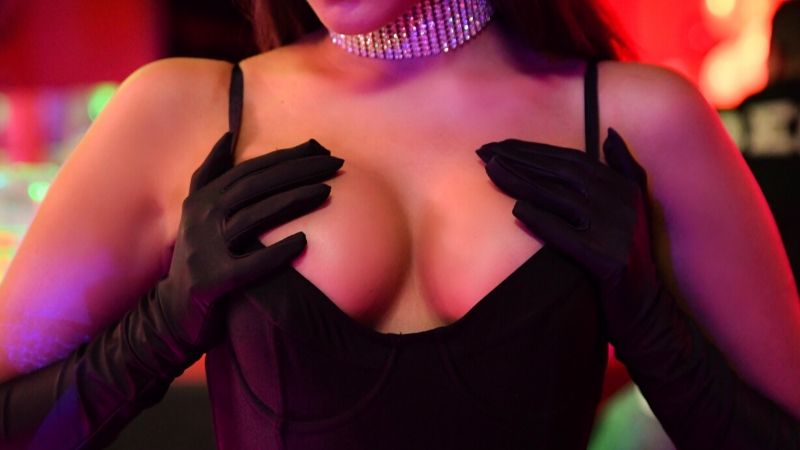 We all know there is one or two guys in the bucks group that are thinking… let's hit the strip clubs for the bucks party night in Sydney! The peer pressure of the bucks group might on the buck to get rid of all the final temptation, what better way than with a traditional lap dance send off.
Why not enjoy some classy beverages while enjoying the live adult entertainment whilst being served drinks by stunning ladies. There are also venues that allow for bucks dinners with live entertainment – worth a consideration, that's for sure. You will find everything from your wild and lustful venues to your more relaxed group bucks gentlemen clubs with dinners and topless waiters. Get your own private group to party the night away with a few cheeky dances for the buck.
Minx Gentlemen's Bar & Restaurant – Address: 72 Pitt St, Sydney NSW 2000, Australia
Dollhouse Gentlemen's Club – Address: 15 Kellett St, Potts Point NSW 2010, Australia
Men's Gallery Sydney – Address: 92 Pitt St, Sydney NSW 2000, Australia
World Famous Showgirls – Address: 39 Darlinghurst Rd, Potts Point NSW 2011, Australia
Velvet Underground Sydney – Address: 64 Clarence St, Sydney NSW 2000, Australia
Dancers Cabaret – Address: 15 Parramatta Rd, Five Dock NSW 2046, Australia
Petersham Inn – Address: 386 Parramatta Rd, Petersham NSW 2049, Australia
Casinos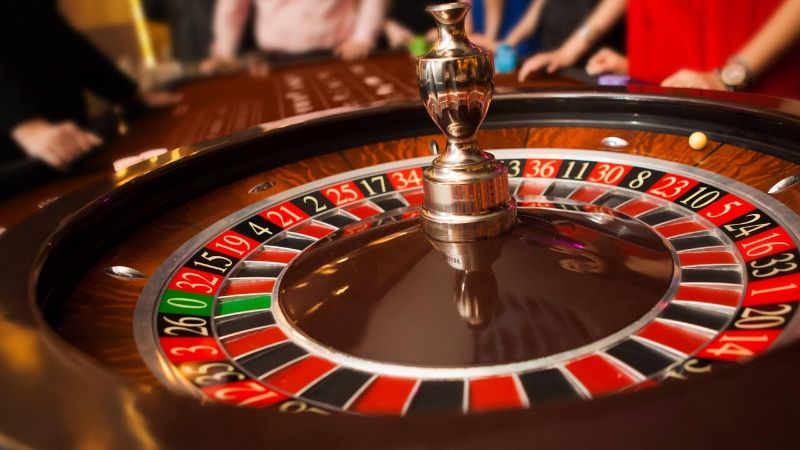 Thinking about a cheeky punt before the big bucks night? Why not head out to the Star Casino in Sydney to start off your bachelor weekend. Just like "The Hangover" movie it can go one way or the other. And both usually end with a bad headache in the morning. The Casino has on offer a range of top end restaurants and casual food with plenty of drinking and gambling areas.
Hit the sports bar if you want to relax without the crowd or head up to the nightclub inside the Casino. There are plenty of places for you and your buck to chance your luck on the table or with the ladies for those singles lads in the group. Keep it classy though, you are in the Star Casino in Sydney so remember that the buck comes first and don't blow all your money for the bachelor weekend before you get started.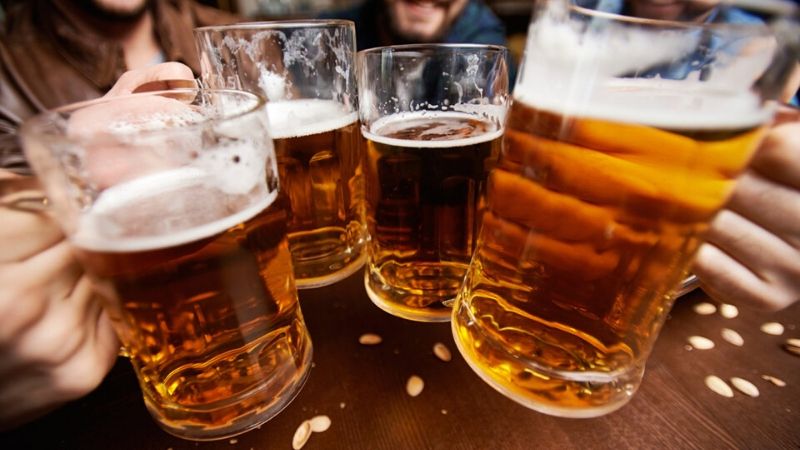 When it comes to that touch of manliness on a bucks night, nothing beats a traditional brewery tour. Enjoy some of the finest ales on offer in some of Sydneys top brewery's. From one side of Sydney to the other, you will find a number of brewery's spread through the region. All are highly recommended and worth checking out if you are beer connoisseur.
Everything from craft beer, draught, ales and a few hundred year aged barrels to try, you are certainly spoilt for taste and options to start off the bachelor night. Perfect for bucks groups of all sizes and budgets wanting something light and more casual to work into a big night. Comes with a number of benefits at each brewery. On average you get about 5 beers and a tour of the brewery. Best times are usually after lunch, mid afternoon or early evening.
Sydney Brewery Facilities
Wayward Brewing Co. – Address: 1 Gehrig Ln, Camperdown NSW 2050, Australia
Batch Brewing Company – Address: 44 Sydenham Rd, Marrickville NSW 2204, Australia
Sydney Brewing – Address: 28 Albion St, Surry Hills NSW 2010, Australia
Redoak Boutique Beer Cafe – Address: 201 Clarence St, Sydney NSW 2000, Australia
Young Henrys – Address: 76 Wilford St, Newtown NSW 2042, Australia
The Grifter Brewing Co. – Address: 1/391-397 Enmore Rd, Marrickville NSW 2204, Australia
Rocks Brewing Co – Address: Building 2/160 Bourke Rd, Alexandria NSW 2015, Australia
Sauce Brewing Co – Address: 1a Mitchell St, Marrickville NSW 2204, Australia
Wildflower Brewing & Blending – Address: 11-13 Brompton St, Marrickville NSW 2204, Australia
Nomad Brewing Co – Address: 5 Sydenham Rd, Brookvale NSW 2100, Australia
Riverside Brewing Company – Address: 3/2 N Rocks Rd, North Parramatta NSW 2151, Australia
Akasha brewing Company – Address: 10-12 Spencer St, Five Dock NSW 2046, Australia
Modus Operandi Brewing Company – Address: 14 Harkeith St, Mona Vale NSW 2103, Australia
Yulli's Brews – Address: 75A Burrows Rd, Alexandria NSW 2015, Australia
The Australian Hotel & Brewery – Address: 350 Annangrove Rd, Rouse Hill NSW 2155, Australia
4 Pines Truckbar Brookvale – Address: 4F/9-13 Winbourne Rd, Brookvale NSW 2100, Australia
Whiskey Tasting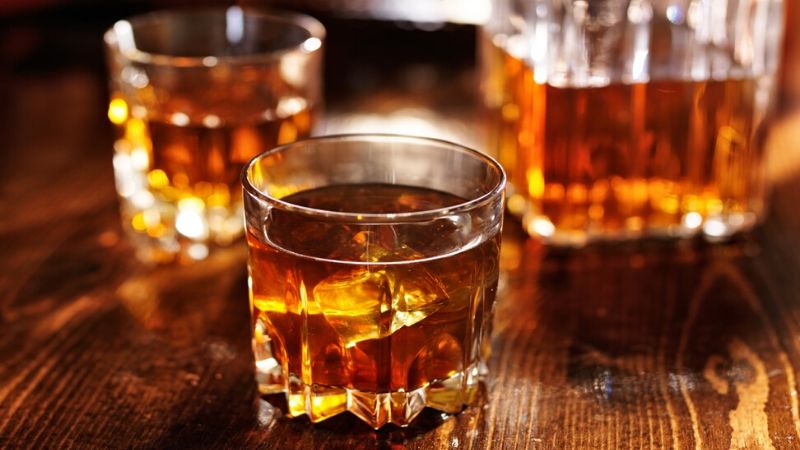 If you enjoy a fine drop and tasting a few hundred year old aged barrels, then a whiskey tasting experience is perfect for your bucks group. Venues cater to groups of all sizes and budgets so you won't be squeezed for room. Why not enjoy a few drinks while learning about some of the finest whiskey's history and brewing processes.
The buck will obviously get a little special treatment with a some straight whiskey awaiting. Venues are also perfect for those not wanting to hit a bar and nightclub too early, those want to feel a little sophisticated or enjoy a cigar in privacy. You can guarantee no one will be passing out during this experience and you might get a few nice photos.  You can follow this experience with a nice dinner at one of the local fine dinning establishments around Sydney.
Things to Consider for your Sydney Bucks Party
Time of the Year – Sydney is generally best to visit from September to November and March to May to avoid the tourist crowds for a more manageable bucks party experience.
Budget – The area is quite trendy and is well known to be one of the most expensive places to live in the world. That goes without saying that the average cost of accommodation and expenses is much higher in Sydney than more of your other bucks party destinations.
Location – Anywhere near the beaches of Sydney is going to provide just another wow factor to the bucks party. Coogee Beach or Bondi Beach are well worth taking a visit to while on your stay. As you move away from the beaches towards the city features everything you could possible want.
Accommodation – Anywhere high up in the city skyline will provide the most stunning night views, however if you enjoy the beach anywhere in Coogee or Bondi will provide that luxury feel. Remember the price tag also fits considering Sydney is already one of the most expensive places to live in the world.
Activities – There is a vast range of activities everything competitive to non competitive ideas offering high adrenaline and mild options for a complete bachelor weekend.
Transport – The public transport network in Sydney operates very efficiently due to the amount of tourists visiting yearly. This makes it easy to get from outer suburbs into the city for a big night out on the town. Also quite convenient to get home at the end of the night.